Red Cross says that six hundred million gamers could be war criminals
600 million gamers could be 'war criminals' says Red Cross.

Published Wed, Dec 7 2011 9:27 PM CST
|
Updated Tue, Nov 3 2020 12:30 PM CST
I could sum this news up in just four letters: ROFL. But, I'll explain what is going on here... the Red Cross are investigating whether 600 million gamers are violating the Hague and Geneva conventions when they kill and blow stuff up for fun.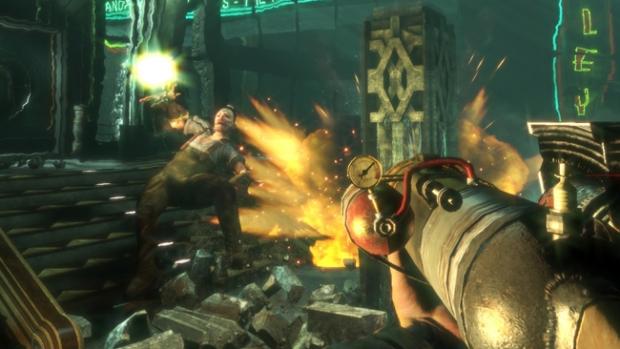 Delegates at the 31st International Conference of the Red Cross (ICRC) and Red Crescent raised their concerts over the potential "International Humanitarian Law" violations, which can constitute war crimes - during a workshop in Geneva.
The Red Cross wrote in its daily bulletin:
Exactly how video games influence individuals is a hotly debated topic, but for the first time, Movement partners discussed our role and responsibility to take action against violations of IHL in video games. While National Societies shared their experiences and opinions, there is clearly no simple answer. There is, however, an overall consensus and motivation to take action.
A spokesperson for ICRC Australia told news.com.au the workshop looked at how games "represented International Humanitarian Law," which regulates the legal conduct of warfare. The spokesperson said:
The aim for the ICRC is that they send the right signals to their hundreds of millions of players by rewarding respect for IHL and penalising violations.
It does get worse. The Red Cross said if they find the conventions have been violated, they may ask game developers to conform to international laws or encourage governments to create laws that regulate gaming. Welcome to the Game Filter, coming to a system near you in 2012.
What I don't understand is why now? How many war-themed games have we had? How many Call of Duty titles are there out now? Battlefield titles? Medal of Honor? The list goes on. Why don't the Red Cross ask Governments to stop useless wars over oil or resources, tell the U.S. to back out of the multiple wars they're engaged in?
This is sure to anger a fair amount of gamers.
Related Tags