Apple loses against Samsung again, this time in the U.S., U MAD Apple?
Apple knocked down again, loses U.S. injunction request against Samsung.

Published Tue, Dec 6 2011 1:44 AM CST
|
Updated Tue, Nov 3 2020 12:30 PM CST
Apple and Samsung have butted heads once again, but this time, on U.S. soil. More precisely, a San Jose, Ca. court at the end of last week. In April of this year, Apple sued Samsung for "copying the look and feel" of its iPhone and iPad in its Galaxy range of phones and tablets.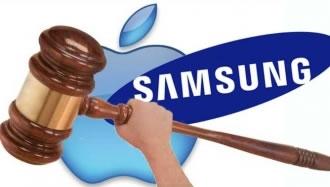 Apple then expanded the suit to include another 13 models, such as the Galaxy Tab 10.1, Nexus S and Droid Charge. The full trial is set to go ahead on July 30, 2012, but Apple were pushing for a temporary sales injunction on the contested Samsung devices in the U.S. as that date arrived. It seems Apple are scared of Samsung, and so they should be.
U.S. District Judge Lucy Koh refused Apple's request, stating it was an "extraordinary remedy." She was unconvinced that Apple would suffer irreparable harm should Samsung continue to sell their devices pending the court case, where she continued:
Given the evidence Samsung presented, it seems likely that a major beneficiary of an injunction would be other smartphone manufacturers.
Koh commented that she suspected Samsung may have infringed on Apple's patents, but it is now up to the Cupertino-based company to prove the validity of the patents they're contesting. Koh says:
A size that can be handheld, a screen that encompasses a large portion of the front face of the smartphone, and a speaker on the upper portion of the front face of the product.
Related Tags