First level of Super Mario Land created in Minecraft, 18 million blocks used
Minecraft craziness, first level of Super Mario Land made with 18 million blocks.

Published Mon, Dec 5 2011 3:11 AM CST
|
Updated Tue, Nov 3 2020 12:30 PM CST
Fan of Minecraft? Fan of Super Mario? Get ready for your worlds to collide. Three guys have spent over 500 hours recreating the first two minutes and twenty four seconds of Super Mario Land. In their quest for insanity, they used more than 18 Minecraft blocks.
The above movie was made by carpenter James Wright, Joe Ciappa and a gamer known as Tempusmori, had the game running through an emulator and then replicating it pixel-for-wool-block-pixel inside a giant Minecraft Game Boy.
The three guys spent approximately four weeks, where each day consisted of six to seven days of hard work inside Minecraft creating the shots, which were then dropped into a video editor and slowed so each frame displayed for one sixth of a second. Crazy, but so, so awesome.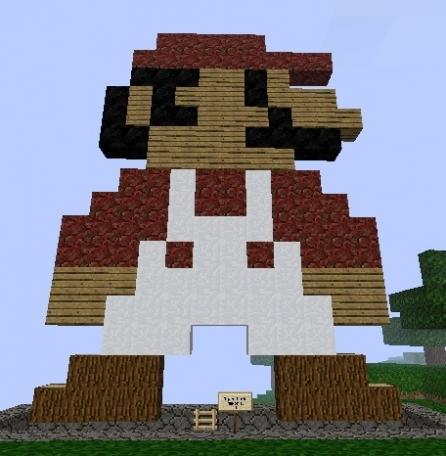 Related Tags