Windows 8 will have support for some seriously large HDDs
Windows 8 is set to support large drive sizes.

Published Thu, Dec 1 2011 1:23 AM CST
|
Updated Tue, Nov 3 2020 12:30 PM CST
As always, the MSDN blog has a long, but interesting read on large disks and large sectors in Windows 8 and goes into lengthy detail of how the upcoming OS will handle such things.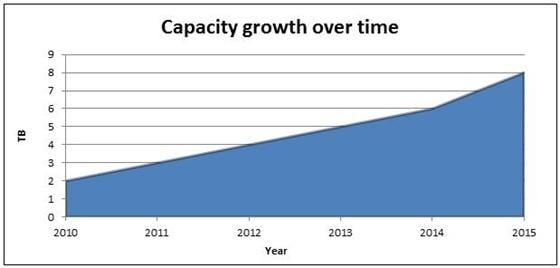 I will note, that in the article, they state that from a recent IDC market research report, that they estimate the maximum capacity of a single hard disk will reach 8TB in 2015. But, does this take into consideration the flooding in Thailand? I don't know. Impressive to think though, 8TB in a single disk. Imagine losing all that data. Eep.
Microsoft see two challenges that require attention with large disk sizes, first, ensuring that the entire available capacity is addressable, second, support the hard disk drive vendors in their effort to deliver more efficiently managed physical disks - 4K (large) sector sizes.
UEFI gets a mention, as it was designed from the ground up to work with large disk drives by utilizing the GUID partition table. Starting with Windows 8, multiple new capabilities within Windows will necessitate UEFI. With this combination of UEFI firmware + GPI partitioning + LBA allows Windows to fully address very large capacity disks with ease.
Upon release, Windows 8 will support installing Windows 8 to, and booting from, 3TB or larger disks.
The article is a great read, I suggest you take a look.
Related Tags