AVADirect Declassified - I/ITSEC 2011 Day 1
AVADirect Declassified - I/ITSEC 2011 Day 1.
Published Wed, Nov 30 2011 1:38 AM CST
|
Updated Tue, Nov 3 2020 12:30 PM CST
It's been a busy November with the LSI AIS trade show a couple of weeks ago and I/ITSEC going on now. I'm in Orlando preaching SSD technology to defense contractors and checking out some of the amazing systems from AVADirect. AVADirect has a large presence at this event, the largest simulation trade show in the world. I/ITSEC brings together all of the large defense contractors, accessory makers, global mapping and several other companies that feed into the real world of simulation. It's not uncommon to see a US Senator or general at I/ITSEC. If you every wondered what happened to all of the game developers that brought us such hits as Microsoft Flight Simulator or even the old Jane's collection they are here too.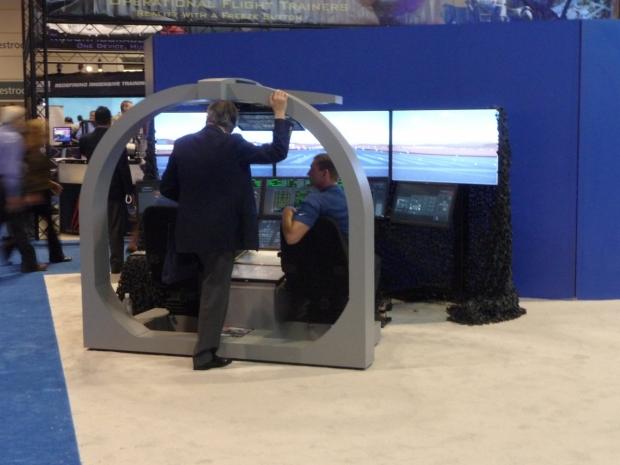 AVADirect has several systems on the show floor, systems that were built for serious functions. Many of the systems we are not able to photograph due to the sensitive nature of the programs ran on them. We were able to take a few images of this system, running 14 monitors.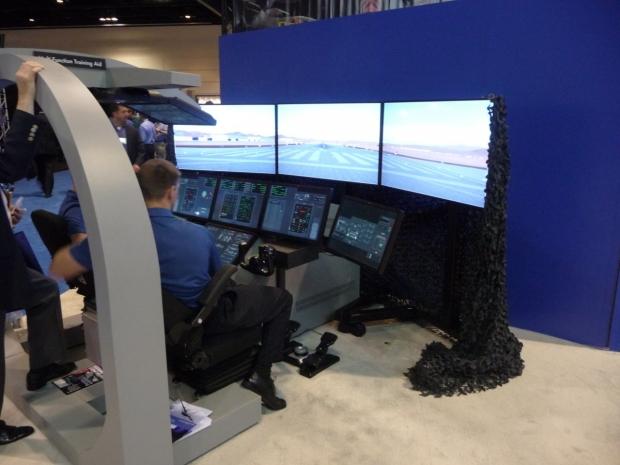 That is right, 14 monitors off of a single desktop.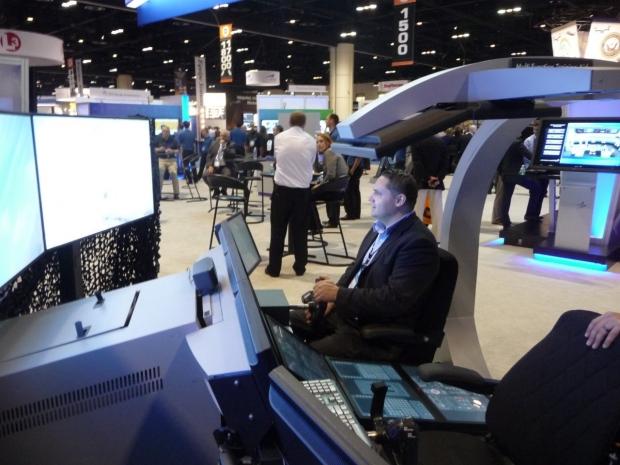 We spent around an hour today doing touch and goes on the Las Vegas Strip in a C130 cargo plane.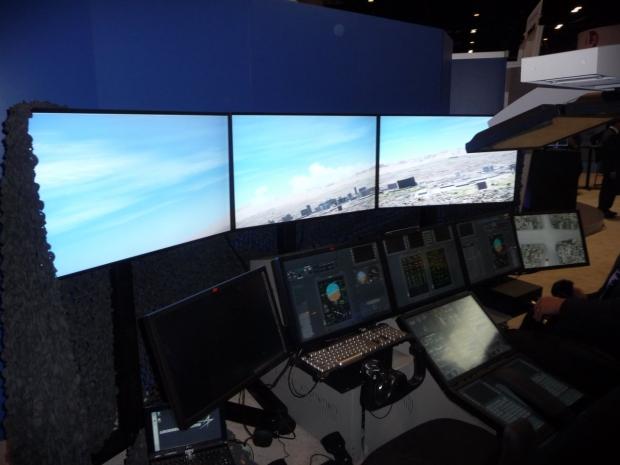 If the software looks familiar that's because it's Lockheed Martin's vision of Microsoft Flight Simulator. The software didn't die out when Microsoft sold the right to Lockheed, it just got better. It also received a new selling price, 499 USD. I'll have to give it a longer test drive tomorrow to tell you if it's worth the new price.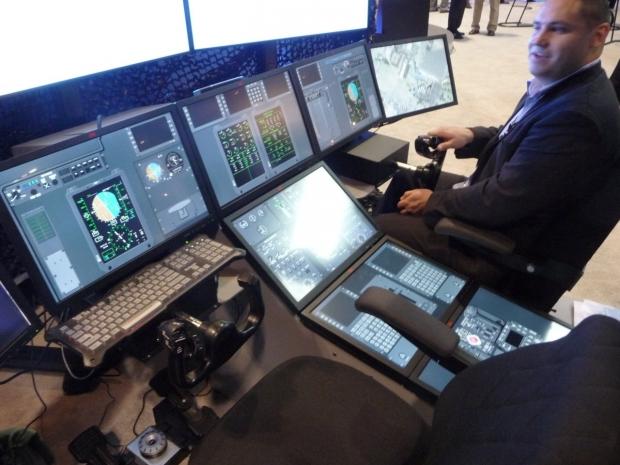 Now that you know more about the software you can appreciate the desktop system running it. Microsoft's last version of Flight Simulator took a beast of a system just to run a single display and this one is running 15!
As we said before many of the AVADirect powered demos are running software that is much less public. We're working on getting you more access but the red tape is really thick and difficult to cut. I can't wait to show you guys some of these amazing displays and the sophisticated simulations running on them.
Related Tags