Click 'like' on Facebook, and receive 15 years in jail, in Thailand
Thailand-based Facebook users face 15 years in jail for clicking 'like'

Published Mon, Nov 28 2011 3:26 AM CST
|
Updated Tue, Nov 3 2020 12:30 PM CST
Well, this certainly is something to be careful of! Thailand has warned Facebook users that they could face some serious jail time for charges of lese-majeste, or insults to the kind, queen, heir or regent.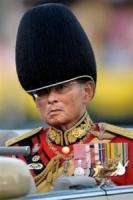 Thailand's Information and Communication Technology Minster, Anudith Nakornthap, says that even though Facebook clicks of 'like' or 'share' are only done to show support for messages, they could actually violate laws that carry sentences of between 3 and 15 years for each charge.
Wow.
A Thai website editor is facing up to 20 years in jail for allegedly failing to remove other people's online remarks quickly enough from her website which were deemed 'critical of the monarchy'. Another case is 61-year-old retired truck driver and grandfather suffering from cancer, Ampon Tangoppakul, who was recently convicted to 20 years in jail for sending vulgar text messages judged to be insulting to Queen Sirikit.
On top of this, authorities in Thailand have asked Facebook to delete more than 10,000 pages of content as computer technicians in Bangkok scour the Internet for royal insults. Nakornthap says:
We have informed Facebook and sought their assistance in deleting content which is offensive to our monarchy.
Related Tags