RumorTT: Microsoft working on not one next-gen Xbox 720, but two?
RumorTT: Two next-generation Xbox consoles in development?

Published Fri, Nov 25 2011 2:01 AM CST
|
Updated Tue, Nov 3 2020 12:30 PM CST
This is something that would make quite a lot of sense, and actually be quite good for customers and gamers alike. Industry sources are pointing toward two new Xbox consoles being launched sometime in 2013, which should give Taiwan Semiconductor Manufacturing Company (TSMC) plenty of time to get their 28nm manufacturing process working like a charm.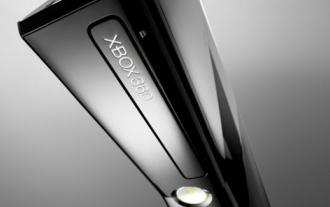 Microsoft is said to be working on an entry-level system as well as a true next-generation hardcore gaming console. Multiple price points aren't anything new for Microsoft, as that's what they do with the 360 with multiple packages. Different hard drive sizes, limited edition bundles, game and accessory bundles.
The lower-end model is said to come at a very low price point and be positioned more like a set-top box, where it will target streaming media services such as Netflix and cater more to casual gamers, described as a Kinect-themed portal. The mainstream, hardcore gaming Xbox would be the upgrade we all want, dream and wish for. Sporting an optical drive (Blu-ray?), hard drive storage, and backwards-compatibility with existing 360 games. This system would have a price premium over the entry-level model, with price and graphics performance reflective of these features (awesome!).
It's also said that Kinect will be overhauled, with something lining up with what they're planning with the Windows version. Hard evidence of the next-generation Xbox could be seen as early as CES in January, where rumors are suggesting that the Xbox 720 could sport a six-core CPU, AMD graphics and 2GB of DDR3. Bringing it to a 2008-specced machine, lulz.
Related Tags