AMD cancels 28nm APUs from GlobalFoundaries
AMD reportedly having issues with 28nm APUs from GlobalFoundaries.

Published Wed, Nov 23 2011 9:54 PM CST
|
Updated Tue, Nov 3 2020 12:30 PM CST
AMD are reportedly having more issues with their APUs in production with GlobalFoundaries on the 28nm process. Rumors have started emerging over the last few days that AMD cancelled its Wichita and Krishna APUs, the 28nm successors to its C-Series and E-Series chips for budget and mainstream notebooks.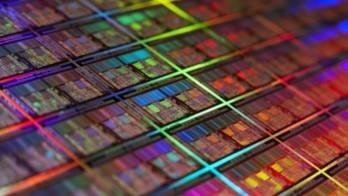 AMD are now looking to move production of 28nm chips from GlobalFoundaries to TMSC, as well as starting completely from scratch. As ExtremeTech have said, "the implications and financial repercussions could be enormous," there's just no other way to put it. Moving 28nm APUs from GloFo to TMSC means completely scrapping the existing designs and laying out new parts using gate-laste compared to gate-first manufacturing currently in place at GloFo.
One way around this is for AMD to just do a straighforward 28nm die shrink of existing Ontario/Zacate products, but we would see no architectural improvements that we would've seen with the arrival of Krishna/Wichiita, they'd lower Brazos' power consumption, which would just buy more time for AMD to release a new processor.
If AMD does this, it could be another 18 months for a true 28nm replacement, with Intel and ARM bulldozing over their own plans. It seems AMD has had a good run, but that run is really starting to fade. This should be a continuing story and as more solid evidence props up, we here at TweakTown will keep you updated. For a great read in detail, check out ExtremeTech's article.
Related Tags