RumorTT: The Facebook Phone, her name is Buffy
RumorTT: Buffy - the name of the Facebook Phone.

Published Tue, Nov 22 2011 5:19 AM CST
|
Updated Tue, Nov 3 2020 12:30 PM CST
I was in high school when Buffy was on TV, I absolutely was in teen-love with Buffy, played by Sarah Michelle Gellar. Now there's rumors of the Facebook phone once again, codenamed "Buffy." The phone is reportedly going to sport a modified version of Google's Android OS which Facebook have tweaked heavily to deeply integrate its services, as well as featuring support for HTML5 as a platform for applications.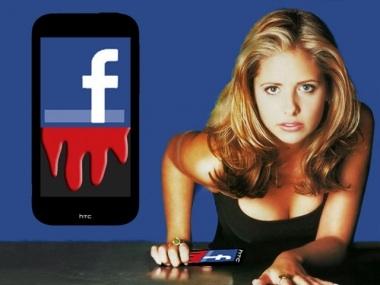 Facebook have only recently chosen HTC after considering Samsung as a potential hardware partner. This means we won't see products with the Facebook branding for at least 12 months. Buffy has reportedly been an ongoing area of concert for Facebook for two years now. Buffy is led by Facebook CTO Bret Taylor, and a spokesperson for Facebook may have declined to comment on Buffy directly, but did say to AllThingsD:
Our mobile strategy is simple: We think every mobile device is better if it is deeply social. We're working across the entire mobile industry; with operators, hardware manufacturers, OS providers, and application developers to bring powerful social experiences to more people around the world.
HTC also declined to comment. With 350 million active mobile users, Facebook have an ever-growing amount of users who tap their social networking apps each and every day. Moving into the mobile arena allows them to offer services as a premium to Facebook-branded phones versus Android or iOS-based smartphones and tablets. Your move, Google+.
Related Tags