You have 30 days to pay me $5,000,000
$5,000,000 to be paid to YouTube video maker in 30 days, or his secrets will be released.

Published Mon, Nov 21 2011 3:16 AM CST
|
Updated Tue, Nov 3 2020 12:30 PM CST
I found this video on my stumbles through the [sometimes] strange corners of the Internet, where YouTube user 'n0w1kn0w' posted a video with the title "You have 30 days to pay me $5,000,000...", the video is below, watch it first and then read more below:
Now, it starts off all boring - at one point I thought he was building a mobile bomb that he was going to place in some Government building and then keep it there for 30 days waiting for his $5,000,000, but then the video gets quite serious with n0w1kn0w visiting a pyramid in Egypt, and rolling his remote control car into it.
The video is quite well done and I like the music (usually YouTube videos like this have really bad music tracks). But, lets think of it logically. Let's say he found something secret that The Powers That Be didn't want us to see, proof of aliens? A scroll? A device? Let's assume he found something, that YouTube video would be ripped off the Internet and he'd be thrown in the biggest, darkest hole you could imagine.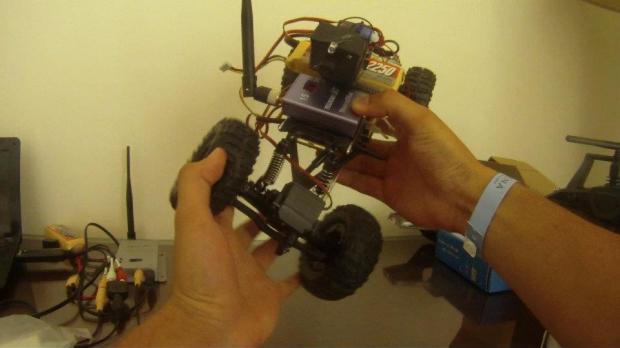 If he didn't find anything, is it next-generation viral marketing? Is there going to be a new Blair Witch movie that comes out? Did he find a Transformer in the pyramid? Right now it's a mystery, but let's wait another 25 days and see how we go.
Related Tags