RumorTT: Amazon to release a smartphone in 2012?
RumorTT: Amazon to enter the smartphone biz in 2012.

Published Sun, Nov 20 2011 7:18 PM CST
|
Updated Tue, Nov 3 2020 12:30 PM CST
Amazon are on fire lately. First we have the release of their tablet, Kindle Fire and now we have the rumor goodness of an Amazon-branded smartphone to be released in 2012. According to a research note from Citigroup analyst Mark Mahaney, Amazon are looking to release the smartphone for 2012's holiday season.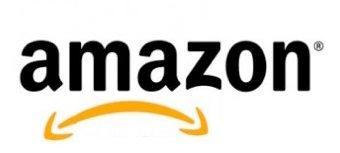 On a positive note, the smartphone would even make Amazon a profit, compared to the Kindle Fire which is currently being sold at a loss. Mahaney has checked supply chains in Asia which has led him to believe that Amazon will develop a smartphone next year. They're reportedly working with Foxconn International to develop the phone and the memo goes into detail that Foxconn won't actually manufacture the phone, that task will be passed through to Hon Hai's TMS business group.
Mahaney believes that the phone will sport a Texas Instruments OMAP 4 processor and is set to include Qualcomm's dual-mode 6-series baseband chip. Mahaney thinks that Amazon could produce the phone for $150 - $170 and could sell it at cost.
Related Tags