Microsoft's Socl, competition for Facebook and Google+
Microsoft's foray into social networking: Socl.

Published Thu, Nov 17 2011 1:23 AM CST
|
Updated Tue, Nov 3 2020 12:30 PM CST
Ah, Microsoft. Late to the game with tablets, phones, consoles and now social networking. They've got phones going well, just not in sales. Consoles are in their stride, tablets from most reports are set to kick arse. But social networking? Enter "Socl".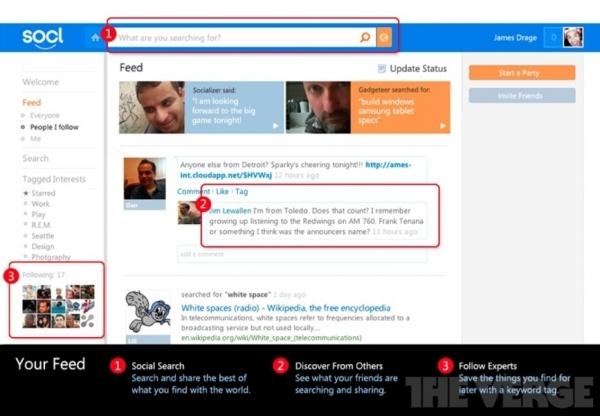 Internally tested under the name "Tulalip", which is named after a group of Native American tribes, Socl promises to head butt Facebook and Google+. It features a three-column layout with a social search bar sprawled across the top, basic navigation on the left panel, your news and activity feed in the middle, and a "video party" feature on the right-hand side.
Socl does things a bit different with its tagging feature, allowing users to tag topic of interest and later receive updates on those interests. Microsoft is also making social searching a big part of Socl. The bar up top allows you to enter either a search term or status update, with friends being able to comment on either. Bing will of course be the search provider for Socl.
Related Tags