Boxee Live TV is coming, will allow your Boxee Box to watch channels like ABC, CBS, Fox and NBC in HD for free
Boxee Live TV is coming, is a Live TV dongle.

Published Wed, Nov 16 2011 10:14 PM CST
|
Updated Wed, Mar 10 2021 1:19 PM CST
Boxee Box is set to receive an upgrade in the form of the Boxee Live TV. Boxee Live TV is a dongle that allows you to connect an antenna to your Box and watch channels such as ABC, CBS, Fox and NBC in HD without a monthly fee.
[img]3[/img]
Most people are watching less traditional TV, because of Netflix, YouTube, Hulu, Vudu and Vimeo. Boxee wants to get in on this, by providing something that allows you to still use those great services through Boxee Box, but allows broadcast TV channels such as ABC, CBS, Fox and NBC over the air in HD through Boxee Live TV.
The traditional TV model is changing, we know that. Most people (like myself) don't sit down and watch TV when it is happening, live. They'll pre-record, DVR, download, or stream it over the Internet, to watch it later. Cable companies don't understand this, as their decades-old business model is fading, and they don't know how to stop it. Companies like Boxee understand you, most importantly, the new-age of TV viewers.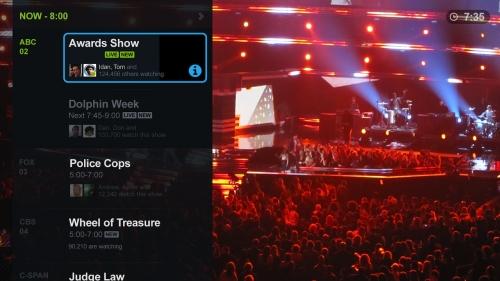 More details are able on the Boxee Blog, if you'd like to take a look. It includes a FAQ with various questions, too.
Related Tags