Microsoft won't be bringing "Windows 8 down to the phone"
Windows 8 will not be featured on smartphones, possibly waiting for Windows 9.

Published Wed, Nov 16 2011 4:27 AM CST
|
Updated Tue, Nov 3 2020 12:30 PM CST
Microsoft CEO Steve Ballmer was misquoted during Microsoft's annual shareholders meeting, where he answered a bunch of questions regarding Microsoft's future. Ballmer was asked whether we're in a post-PC era world and what his expectations are of the PC market going forward, he said: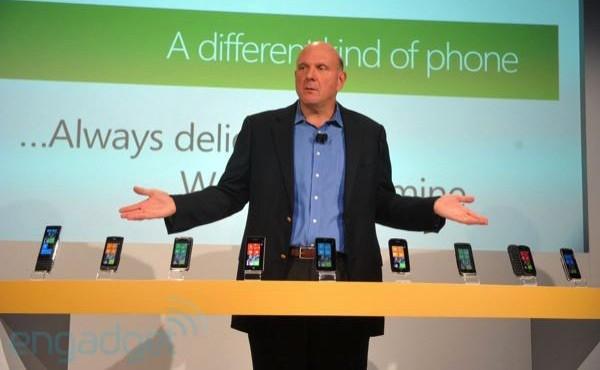 Well one thing I know is, we're certainly not, we are in the Windows era. We were, we are and we always will be. That's kinda what we get paid to do. We've got broad Windows initiatives driving Windows down to the phone. With Windows 8, you'll see incredible new form factors powered by Windows from tablets, small, large, pens, smaller, bigger, room-sized displays. We are in an era in which the range of smart devices is continuing to expand. That's a fantastic thing for Microsoft. That is a real opportunity.
But, press outlets and bloggers ran with it and thought Ballmer had all but confirmed Windows 8 for phones, but this is not the case. Microsoft have been clear that Windows 8 will be made for 7-inch devices and up. They have no plays to make Windows 8 available for phones and Microsoft are reportedly putting their focus on pushing the two ecosystems together with Windows 8, which is set to include the mix of the next-generation Xbox.
Related Tags