"Google X", secret underground labs full of unicorn tears and rainbow skittle rides
Google X, special projects, secrets, space elevators, robotics, and AI, read on!

Published Tue, Nov 15 2011 12:21 AM CST
|
Updated Tue, Nov 3 2020 12:30 PM CST
Now, if I had to fly somewhere in the world to do a story, it would be Google X. Most large enterprises like Google have something similar, Apple has reportedly had their room where Steve Jobs would tinker with unreleased, or fantasy products, but Google X... wow.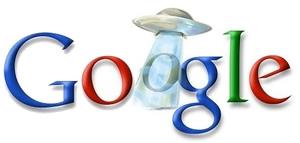 Only a handful of people even know where this secret facility is located, and even less is known about the lab itself, or the people involved. Google will no doubt be working on some super secret and mind-blowing creations and concepts behind its closed, air-locked, arm-guarded doors. The New York Times reports that when Google employees were asked about the project, very few knew anything at all about it.
Sergey Brin is rumored to be involved with the project, and when Larry Page was announced as CEO, Sergey was appointed as "head of special projects". Internally, Sergey is known as the "Head of Google X", sources close to Google told the Business Insider. Both Larry Page and Eric Schmidt are also known to participate, having contributed many of the current 100 ideas found on Google X's research and development list.
What is on the list? We don't know, but projects found on it include a "space elevator", and a number of ideas that involve robotics and artificial intelligence. Most of these projects are still conceptual in nature, but the New York Times sources claim that one of the secret projects is set to be released by the end of this year.
Google spokeswoman, Jill Hazelbaker, wouldn't comment on Google X specifically, but did say:
While the possibilities are incredibly exciting, please do keep in mind that the sums involved are very small by comparison to the investments we make in our core businesses.
Related Tags