While suited toward a different crowd for the most part, AMD has made efforts to steal a bit of the limelight strongly shining on Intel and its Sandy Bridge-E/X79 platform by kicking out a big announcement of their own at the same time.
Adter several weeks of being delayed, today finally sees the launch of AMD's first 16-core Opteron server processors, the Bulldozer based Opteron 6200 series (formally known as Interlagos). According to John Fruehe, the director of product parketing at AMD, these new processors are said to be 25 to 30% faster than their 12-cored Opteron 6100 predecessors.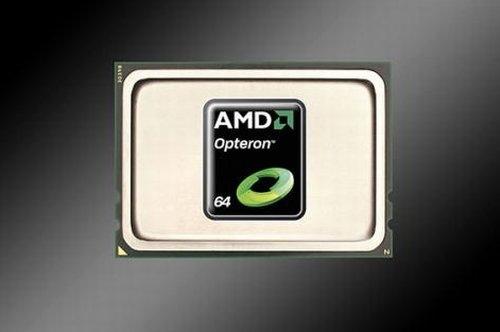 The new Opteron 6200 family of processors includes 6262 HE, 6272, 6274, 6276 and 6282 SE models, running at clock rates of between 1.6 and 2.6GHz with pricing starting at $523 US and going up to $1,019 US. Power draw from the new processors starts at 85 watts and goes as high as 140 watts. The chips are compatible with existing server sockets to make upgrades from older 12-core chips a breeze.
Our industry is at a new juncture; virtualization has provided a new level of reliable consolidation and businesses are now looking to the cloud for even more agility and efficiency. We designed the new AMD Opteron processor for this precise moment," said Paul Struhsaker, corporate vice president and general manager, Commercial Business, AMD. "The wait for the most anticipated new product and architecture for servers is over. Leading OEMs are now offering cloud, enterprise and HPC customers a full suite of solutions based on the industry's most comprehensive server processor portfolio, the new AMD Opteron family of processors which deliver an inspired balance of performance, scalability and efficiency.
AMD also announced the Opteron 4200 series chips today, coming with either six or eight cores and clocking between 1.6 and 3.0GHz with pricing of between $125 and $377 US. This series of processors are more so suited to dense server environments with low power consumption. The chips draw as little as 35 watts and as much as 95 watts of power, with as little as 4.3 watts per core.
6200 series chips have already started shipping and should be available in servers from the likes of HP, Dell, Cray and Acer in the coming weeks.