Modern Warfare 3 breaks one-day entertainment sales records, developers beg customers for better Metacritic ratings
Modern Warfare 3 does it again, smashes sales records.

Published Fri, Nov 11 2011 7:07 PM CST
|
Updated Tue, Nov 3 2020 12:30 PM CST
Call of Duty: Modern Warfare 3 has done it again, it has become to biggest entertainment launch of all time, smashing the previous record set by... Call of Duty: Black Ops last year. MW3 took in over $400 million in revenue in just 24 hours, selling 6.5 million copies of the game across 3 platforms in the US and UK.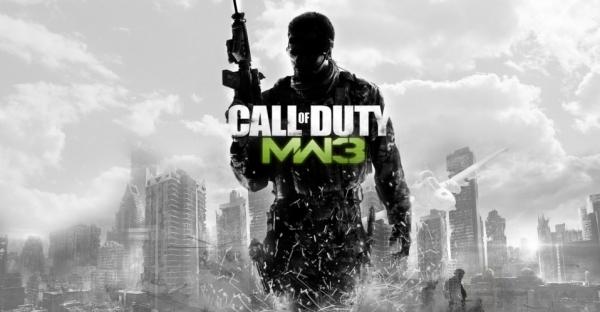 Black Ops pulled in $360 million on its opening day last year, with Modern Warfare 2 raking in $310 million in the first 24 hours. Activision Blizzard CEO Bobby Kotickt says:
We believe the launch of Call of Duty: Modern Warfare 3 is the biggest entertainment launch of all time in any medium, and we achieved this record with sales from only two territories. Other than Call of Duty, there has never been another entertainment franchise that has set opening day records three years in a row. Life-to-date sales for the Call of Duty franchise exceed worldwide theatrical box office for 'Star Wars' and 'Lord of the Rings,' two of the most successful entertainment franchises of all time.
Right now, it seems pretty obvious that Modern Warfare 3 will sucker punch the five-day sales records worldwide, with Black Ops doing so last year by earning $650 million, beating all theatrical box office, book and video game sales records for the same time period.
Now, let's keep in mind this is just sales - let's talk about the actual game. Yesterday we saw that Infinity Ward and Sledgehammer Games like to reuse buildings from four-year old COD titles. Then we find out that that Sledgehammer Games' Glen Schofield posted on his Twitter, asking fans to please "objectively" rate Modern Warfare 3:
I don't usually do this but, if u like MW3 go 2 Metacritic.com & help our user score," writes Schofield. "It's suspiciously low. Be honest but help if u agree.
But, they don't seem to be doing the same for Battlefield 3 - developers, nor users. Modern Warfare 3 has a User Rating (on PC) of 1.7, where BF3 has a User Rating (again, on PC) of 7.5. Surely all of the "Battlefield fanboys" aren't logging into Metacritic and just pushing the MW3 score down...
Call of Duty may sell more, but Battlefield pushes the technology industry. Graphics, sound, map sizes, PC-centric development, new graphics engine (instead of a 12-year old chopped-to-pieces Quake 3 engine). Let's say next-gen consoles launch in 2012... with MW4 on the same graphics engine as MW3 (which is so old it's not funny), and Battlefield 4 launches on Frostbite 2.5. Can you imagine the differences in textures, map sizes, detail, lighting, shadows, destruction, etc?
COD is a DX9-esque game, BF3 is built on DX11-level (and scaled down) and is phenomenal. Sure, you can be fans of both, but from a technological standpoint, COD is like the cool, older brother that was popular in high school and now still lives at home with his parents, living vicariously through his computer. Battlefield 3 is the university educated, suave, ladies man who drinks scotch on the rocks like a god damn boss.
But still, you can't deny Call of Duty doesn't have the power to sell like hot cakes, on acid, mixed with steroids, while powered by alien DNA and singing a Lady Gaga song. Insane numbers.
Related Tags