Microsoft are set to roll some changes into their Xbox.com site over the next few days in anticipation for the upcoming Xbox 360 dashboard update. "My Xbox" will be replaced by a forward-thinking "Social" area, which will feature Metro UI styling. This new Social section will also give Xbox.com users the ability to be the first to try the new Beacons feature, which lets you mark games you want to play with others, making it easier to find friends who want to play the same game.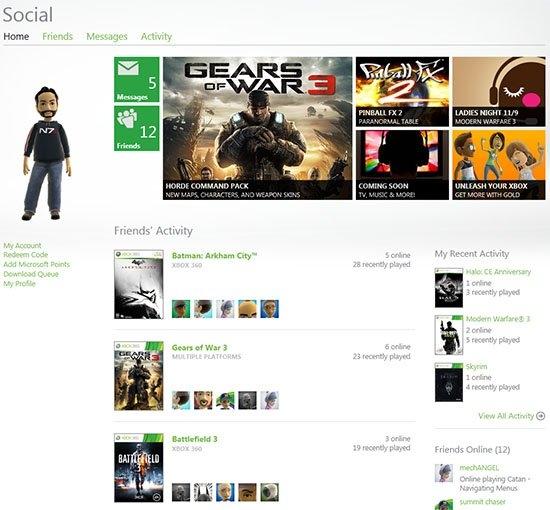 Microsoft have baked in a bunch of other extras such as the ability to search the Zune video catalog and buy movies and TV shows directly from your browser. At the top of the replacement of 'My Xbox', which is now "Social", will be the ability to be taken directly to the Social page when visiting Xbox.com.
At the top of the Social page, there will be a group of tiles that you might find familiar, this is the new Metro UI. This is where Microsoft will have Xbox LIVE events, preview articles with all of the latest details on the hottest new items on the Marketplace, new video and game releases, Gamer Spotlight, and more. To the left of these are quick links which display how many friends are online, and how many messages you currently have.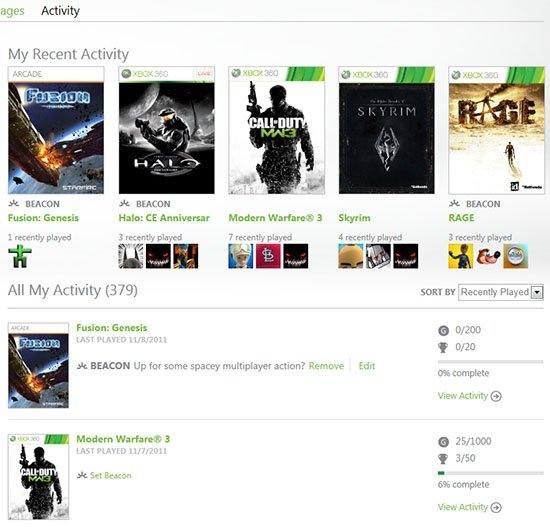 On the left hand side of Xbox.com you'll find your avatar, and below that, you'll find handy links such as viewing your Profile, redeeming Xbox LIVE Marketplace codes, and checking your Download Queue. To the right of this in the center of the page is the best bit; Friends' Activity column. The Friends' Activity column shows you the popular games that your friends have been playing, who is playing those games right now, and who else has played them recently.
Also shown is what games and applications you've had previously loaded, as well as how many friends are playing them, and below that, a list of your online friends and what they're currently doing. By clicking "Activity" at the top of the screen to view the new Activity page where you'll see "My Recent Activity", from here you'll see the titles you've most recently played and which of your friends are playing them as well, in addition to any titles you've set a Beacon for.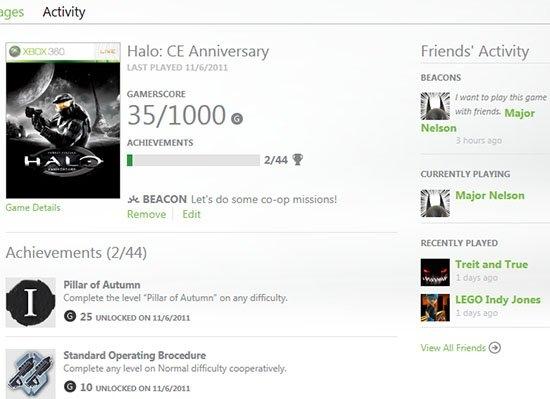 The new Social page sports a revamped Messages section, and the ability to visit friends' profiles to see the Beacons they've set. Xbox.com still includes a few surprises yet, so poke around when you get the chance!