Adobe Flash for mobile is dead, that is all
Adobe exit mobile Flash, kill it softly.

Published Thu, Nov 10 2011 12:29 AM CST
|
Updated Tue, Nov 3 2020 12:30 PM CST
Adobe has just killed Flash for mobiles, which is sure to hit Android-based users. But, from the flames, other companies will benefit such as iSwifter, who makes a product for the iPad that allows Flash-based games and video to remotely run on a proxy server and then be sent down to the mobile device.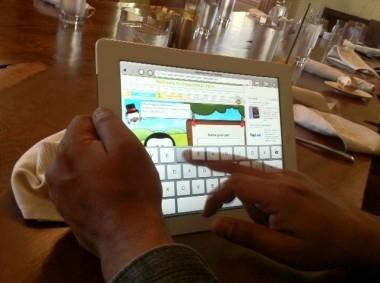 Until now, iSwifter has focused their energies on the Apple iOS market, but it has had an Android-based app nearly ready for months now. iSwifter founder Rajat Gupta has said "our target market literally just doubled, we had actually predicted this day now for over a year."
Gupta has said that iSwifter's Android product should be in the market by December, initially for tablets such as Kindle Fire, Barnes & Nobile's Nook and more traditional tablets, such as Samsung's Galaxy Tab. He also said that his company has talked to Adobe for some time about the need to move to a solution more like iSwifter's. Gupta has said "they have a fundamentally flawed architecture for mobile, Steve Jobs pointed it out but they didn't listen."
iSwifter have experienced close to one million downloads of their iPad app, with several hundred thousand people actively using it to play Facebook games and other content that doesn't otherwise work on the iPad. Gupta has said that iSwifter expects revenue in excess of $10 million this year and is profitable. It now has 16 employees, up from five in May.
Related Tags