OCZ unleash RevoDrive 3 Max IOPS Edition, capable of 1900MB/sec reads
OCZ release new SSD capable of 1900MB/sec reads, 1725MB/sec writes.

Published Mon, Nov 7 2011 8:17 PM CST
|
Updated Tue, Nov 3 2020 12:30 PM CST
Forget just wanting my two front teeth for Christmas, this puppy has just gone straight to the top. All I want for Christmas is OCZ's newly announced RevoDrive 3 Max IOPS solid state drive. This devil combines a proven cutting-edge PCI Express-based architecture and OCZ proprietary Virtualized Controller Architecture (VCA) 2.0 flash virtualization layer with premium NAND flash components that deliver exceptional 4KB random write performance of up to 245,000 IOPS, as well as increased transfer rates of 1900MB/sec reads and 1725MB/sec writes.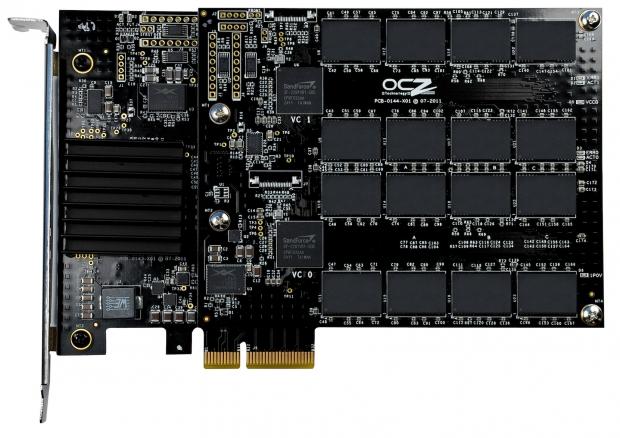 Daryl Lang, VP of Product Management for OCZ Technology Group says:
The new RevoDrive 3 Max IOPS solid state drives further expand on our original PCIe series, and are designed to deliver even more bandwidth for the most demanding applications. Engineered to leverage the benefits of multi-threaded processors and applications, the Max IOPS provides both the performance and features required by clients to address the most intensive workloads common in high performance computing and workstation environments.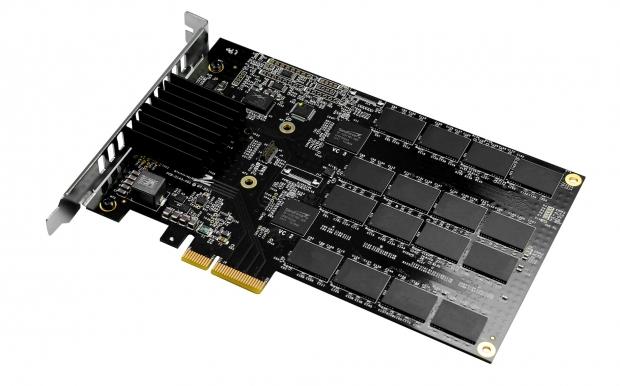 The RevoDrive 3 Max IOPS edition will be available in sizes from 120GB up to 480GB, while the RevoDrive 3 X2 Max IOPS edition will come in flavors starting from 240GB ranging up to an insane 960GB in size. Ok, Santa, I'd like a few of the RevoDrive 3 X2 Max IOPS for Christmas, thanks. I'll leave out some cookies and milk for you as a thank you.
Related Tags