Peter Jackson's The Hobbit is currently filming and Jackson is uploading Production Videos onto Facebook, with Production Video #4 from the set of the Hobbit being uploaded today. The video goes into the 3D side of things where its revealed The Hobbit is being shot in 5k resolution, 48fps and 3D. Intense, and I'm loving the high-res shoot.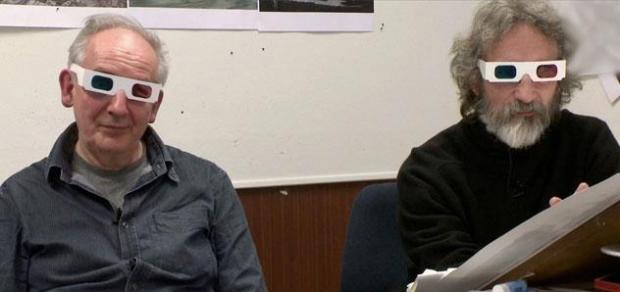 The movie is being shot on digital cameras, and directly to hard drives (SSDs by the look of them) at 128GB in size. To get an idea of 5k, think of your TV with 1080p, and then imagine a Windows desktop on it. Increase what you can fit on that screen by five times, and you're nearly there. It's hard to show the scope of it, but as the market moves toward it (with the help of movies like this and James Cameron's upcoming Avatar sequels), it is a great thing for the industry.
Jackson actually says, that people who have seen scenes of The Hobbit in 48fps, say that it's "like the back of cinema has had a hole cut out of it, where the screen is, and it's like you're looking into the real world." I would agree, as an avid user of 120Hz for games, it adds a total different dimension of fluidity into the game (and in this case, movie).
Even concept art is done different with The Hobbit, two drawings are used, one in red, one in blue. That way, pre-production concept art is actually being done in 3D. The Hobbit is really pushing the entire film industry forward and even if you're not into the Middle Earth-themed movies, from a technological standpoint, it will be worth seeing on that alone.
I suggest checking out The Hobbit production video, its a great behind-the-scenes look at the movie, too.