So, where should you post your status? Let this be your guide!
A flowchart that beautifully depicts the truthfulness of the social networking realm.
Published Wed, Nov 2 2011 11:40 AM CDT
|
Updated Tue, Apr 7 2020 11:23 AM CDT
With multiple social networking sites available now that give you the ability to share anything and everything about the goings on in your life; be it personal or working (or in most cases, both), some of you might be left wondering where the best place is to post your status. Or even if you have it down to a fine art already, what you'll see below should only cement what has already become common practice for much of the well embedded social networking community across the board.
There is now a quite comedic, yet accurate flowchart spreading around detailing what sort of status updates should go where. I think most of you would agree they've hit the nail on the head with this one!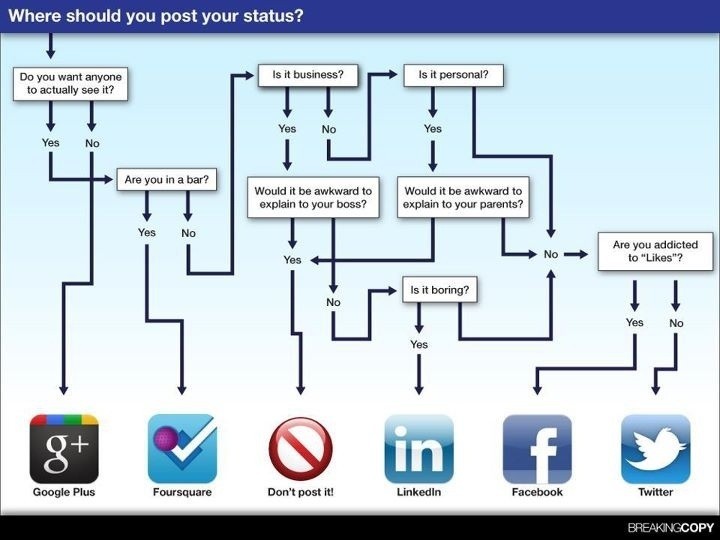 Related Tags