iPhone 4S battery life issues, mystifies even Apple engineers
iPhone 4S battery life issues, pissing quite a few people off.
Published
0 minutes & 51 seconds read time
Apple's iPhone 4S may have enjoyed a large start in sales, but those sales are useless if there are various issues with the handsets. Today brings the problem of battery life on the new iPhone 4S. A story on the Guardian reported that Apple engineers have begun contacting certain users who have complained of battery problems.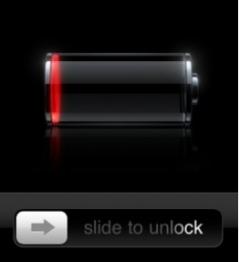 Apple have reportedly asked those used to install diagnostic programs onto their iPhone 4S' so that Apple can better diagnose what is causing the battery issues. Since the get go, the Internet has been ablaze with people complaining about the battery life. Even as far as reviews from such places like iLounge, which noted their biggest disappointment with the iPhone 4S was its battery performance.
Then we have TechCrunch which had an opinion piece titled "Dear Apple, Please Make My iPhone 4S Battery Life Suck Less", which they say after a full charge, the 4S dies within eight hours. They also claim that the iPhone 4S battery only lasted for around two-and-a-half hours of Internet usage, 30 minutes of talk time and five hours on standby before being totally drained. This is the same kind of issues that various people on the Apple support forums are reporting.
iPhone 4S user? How is your battery life? Let us know!
Related Tags