Corsair Force Series SSD goes through some life testing
Corsair Force Series SSD undergoes life testing.

Published Fri, Oct 28 2011 4:22 AM CDT
|
Updated Tue, Nov 3 2020 12:30 PM CST
For those of you who love your SSDs like me, you'll enjoy an interesting blog piece from Corsair. It's done by long time Corsair forum member Rafael Jaimes III, or by his forum name "Synbios". He sent Corsair some documentation of SSD life testing utilizing Corsair's Force F40-A SSDs.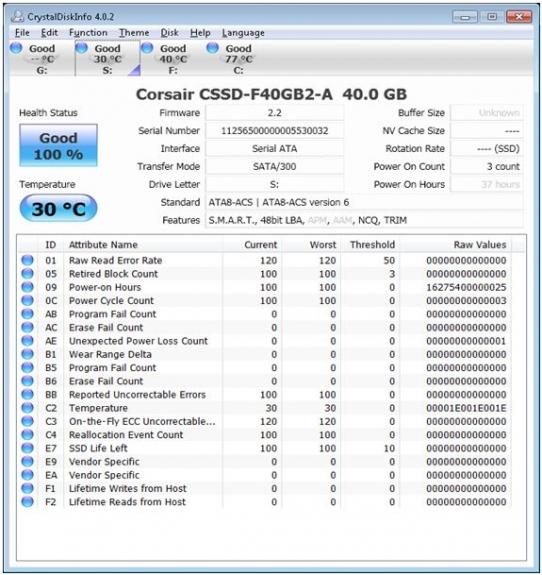 The submission is quite long, so I won't go into it too much (and to avoid spoilers from the results), but it goes into a very lengthy discussion about the lifespan and the general users questions on how long it will be. Because SSDs are a very new technology when compared to the now ageing mechanical platter-based tech, the number of failures of SSDs are currently quite low. But because they haven't been around as long as their competition, its hard to get a handle on what type of return rate they have.
Synbios uses a variety of tools for his testing, and its not just some simple benchmarks that he runs. The time and effort that this man has put into the testing should really be enjoyed by a thorough read of his work. I actually looked forward to seeing more of his work.
You can check out the insanely detailed blog post, here.
If you're reading this Rafael, here is one Internet slow golf clap for you - nice work!
Related Tags