Facebook set to build massive server farm 62 miles south of the Arctic Circle
Facebook to build a gigantic server farm near the Arctic Circle.

Published Fri, Oct 28 2011 12:12 AM CDT
|
Updated Tue, Nov 3 2020 12:30 PM CST
Facebook sometimes gets the cold shoulder when it comes to privacy and their mobile apps, but todays news is a little different. Facebook are set to build a massive server farm 62 miles south of the Arctic Circle in Lule, northern Sweden. The facility will include three 300,000 square feet server halls and it will be the first time that Facebook has built a data center outside of the US.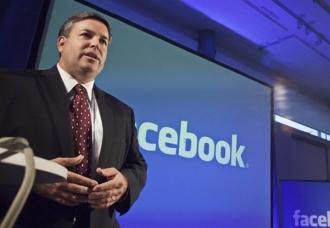 This is becoming a trend for American companies, with Microsoft looking to build a server farm in Siberia, but the deal never gelled together. Google on the other hand is currently building a similar data center in Hamima in southern Finland. Facebook chose Lule because of its cold climate, with server farms requiring massive amounts of cold air to keep the operating temperatures down. The average temperate in the area is around 2C (35.6F) and the temperature has not been above 30C (86F) for more than 24 hours since 1961.
The plan Facebook have is to pump in cool air from outside to aid in temperature management. Despite this, the server farm will still require a fair amount of power, with the number hovering at around 120 MW. This will primarily be supplied by the Lule River which produces twice as much hydroelectric power as the Hoover Dam.
Facebook Director of Site Operations, Tom Furlong is overseeing the project and was responsible for selecting the site among more than 40 other locations. Facebook users in Europe and surrounding areas should expect to see a performance boost once the new data center goes online in 2014.
Related Tags