RumorTT: Apple television set coming next year, designed by iTunes creator?
RumorTT: Could Apple launch an Apple television set next year?

Published Wed, Oct 26 2011 1:28 AM CDT
|
Updated Tue, Nov 3 2020 12:30 PM CST
Rumor has it that Apple could be preparing to launch the long-rumored Apple television in 2012. The project is reportedly being led by the same software engineer who developed iTunes, according to Bloomberg, citing people with knowledge of the product. Jeff Robbin, who helped created the iPod, is set to be leading the Apple television development.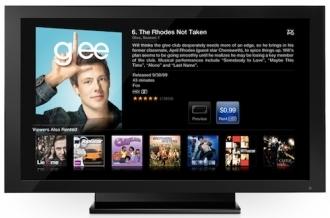 Piper Jaffray analyst, Gene Munster, believes that Apple already has a prototype in the wild, and could be prepared to launch it late 2012, if not, early 2013. But, Munster has been saying this since 2009, so we should always take that with a grain of salt. Rumors have floated around of an Apple-branded television set for years now, but what has changed the playing field is Walter Isaacson's authorized biography of Steve Jobs.
Excerpts hit the Internet last week, with Jobs telling Isaacson that he wanted to create a television set that was integrated with Apple products and would be easy to use. Jobs elaborated in the Biography with:
It would be seamlessly synced with all of your devices and with iCloud. No longer would users have to fiddle with complex remotes for DVD players and cable channels. It will have the simplest user interface you could imagine. I finally cracked it.
Technology and know-how isn't holding Apple back, it is licensing from television and movie studios that is the biggest beast here.
Related Tags