Battlefield 3 launches, initial impressions, yes its awesome, but it has its issues, too
BF3 launches, super impressive, but also has bugs.

Published Tue, Oct 25 2011 7:20 PM CDT
|
Updated Tue, Nov 3 2020 12:30 PM CST
For everyone who reads TweakTown, and more specifically, my news posts, you'll know that I've been waiting for Battlefield 3 for what feels like, my entire life. I've posted everything from screenshots, to launch trailers, alpha footage to beta/full release footage, interviews, details and everything in-between. I found out on a forum last night that the game can be unlocked for some who change some VPN settings, so I did so...
I have a 3 screen (Alienware AW2310's) in Portrait, backed up by 2 x GIGABYTE GeForce GTX570's and a 4GHz Core i7... the beta, I had a few little issues, but they somehow worked themselves out and I was bug-free for the rest of the beta. The full game on the other hand... doesn't even work on my 3 screen setup. Yes, that's right: the beta worked and the full game does not.
My issue is, I launch the game, and it goes full-screen. Once its in full-screen, I can hear it load up and finish, if I move my mouse I can hear the cursor going over menus, but I cannot see the menus. If I alt-tab and go to a window, the menus appear and it's OK. If I click a menu, it goes back to full-screen. So I have to click a menu, alt-tab, full-screen, click a menu, alt-tab, full screen, etc until I get to video and change it to run in a window.
Once there, it's OK and it runs. I can change the resolutions to whatever I want, but the problems persist. EA/DICE, what the hell have you done? You've launched this years arguably, best FPS and the beta worked better? How does that work? I thought I may be the only one, so I went to my trusty hide-out, Overclockers Australia and checked out the forums... it seems there are other people with the same issue (and using Eyefinity... so its not just limited to NV's Surround Vision).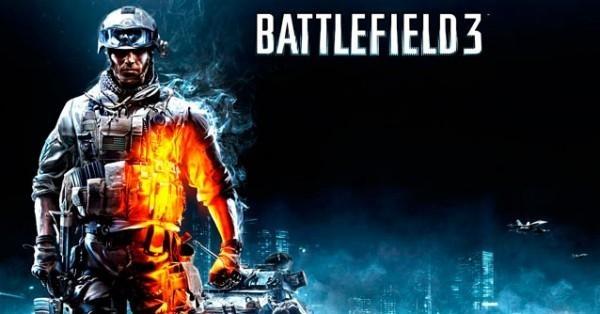 Other issues are in the game also, either the same issues that plagued the beta, or new ones.
But, there is of course, an upside to this. The full game does run a hell of a lot better than the Beta, so the game code is improved. Ultra detail is now accessible, instead of doing nothing in the Beta. Single-player and co-op are working now, but mainly, performance wise, the game is stellar.
I will say this: Battlefield 3 is the best looking game out right now, I would go further to say that Frostbite 2 is the most powerful graphics engine on the market. Audio is amazing, animation on body movement is fluid. Lighting and shadow that the Frostbite 2 powers is just simply, hands-down, awesome. Absolutely draws you into the BF3 world. Once these issues are fixed, Battlefield 3 is going to be something the gaming world will cherish for a very long time. I see Frostbite 2 being molded into a serious graphics engine from DICE and we should see some damn amazing things from it in the near future.
Want to know something weirder? Single-player is perfectly fine. HA! Played 30 minutes of the campaign and initial impressions are its great - I don't like the scripted, quicktime events, having to press space bar or left mouse to do something is just... lame. I feel like a console gamer having to do these simple remedial tasks in what should be, a serious FPS.
Also, the new NVIDIA drivers for BF3 are amazing. My clocks on my SLI setup are down (3 screens at 120Hz depending on driver, always has my clocks at 100-percent), but these drivers are great, and others are reporting the same results.
Related Tags