Intel releases Core i7-2700K 3.5GHz unlocked LGA-1155 CPU
At a new top dollar figure without what we all wanted, a price drop on the 2600K...
Published Oct 24, 2011 8:31 AM CDT
|
Updated Tue, Nov 3 2020 12:30 PM CST
0 minutes & 53 seconds read time
As we learned about a month ago, Intel has been planning the release of a new processor model to rest atop the i7-2x00 line; that being the 2700K. And we we had also established at that time, the processor's release date is today.
The Core i7-2700K looks not to seperate itself much at all from the 2600K on paper with its quad-core, LGA1155 package on 32nm Sandy Bridge silicon, 256KB L2 cache per core and 8MB L3 shared cache. It clocks in at 3.5GHz, but does of course sport an unlocked base clock ratio multiplier, as denoted by the 'K'.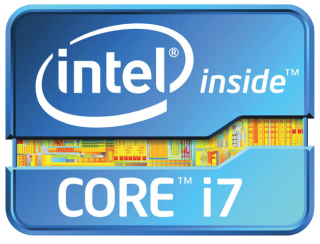 While we won't know for sure this early into its release, it's been rumoured that these 2700K chips are essentially cherry picked Sandy Bridge processors that could well give even higher overclocking ceilings on average when compared to the 2600K. But while it would be nice to say you'll get a guarenteed 5.0GHz on air when picking up one of these puppies, we'll have to wait a little bit first and see what the general consensus is from peoples overclocking experiences.
Oh, pricing? Yeah, as per what we'd heard last month, it looks like Intel has no intent to drop pricing on the 2600K and is rolling the 2700K into the lineup with a figure somewhere between $15 and $20 higher.
Related Tags