Reports coming out of the United Daily News believe that Samsung and AU Optronics have sent 7.85-inch screen samples to Apple for consideration in future products, the rumored iPad mini. Rumors of a smaller iPad have made their way around the Internet a few times now, and are once again doing so. Steve Jobs was against the idea of a 7-inch tablet, being quoted in an earnings call last year that Apple won't make a 7-inch tablet because the screen is too small to express the software.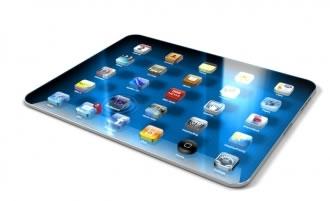 Jobs believed that developers wouldn't be happy writing app code to accommodate varying screen sizes in the same product line (what about consumers?). Now that new CEO Tim Cook is directing the Apple ship, this could change. An iPad mini would be even more portable than the current offerings as well as costing just a portion of the price, allowing Apple to gain more market share at an even lower price point.
It would also be great competition for Amazon's 7-inch Kindle Fire, as well as the varying GALAXY Tab devices from super-competitor and main threat, Samsung. Apple is expected to unveil the iPad 3 sometime in early 2012 based on the 9.7-inch display. Rumors have again fueled on the iPad 3, with most (including myself) expected it to sport a resolution of 2044x1536.