Die Hard 5 announced, titled A Good Day to Die Hard
Die Hard: A Good Day to Die Hard announced, released in 2013.

Published Thu, Oct 13 2011 3:34 AM CDT
|
Updated Tue, Nov 3 2020 12:30 PM CST
Die Hard 5 has been officially announced and will be titled "A Good Day to Die Hard". The movie shoots in January 2012 and is set to have a release of February 14, 2013. A Good Day to Die Hard will see John McClane (still played by the awesome Bruce Willis) heading to Moscow to sweet talk some cops into letting his apparently-warward son out of jail for something he did, but when he gets there, things surround his son's arrest are not as they appear and world-threatening terrorist hijinks ensue.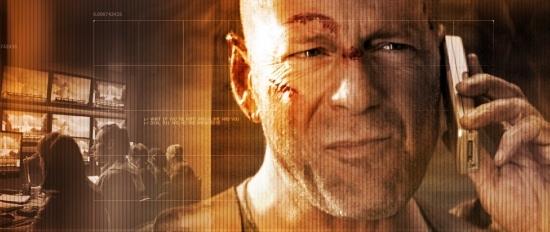 There's no word on whether A Good Day to Die Hard will be PG-13 or R, personally I'm hoping for the latter. I want to see some Yippee Kiyay Moth... well, you get the picture. John Moore was reportedly chosen by Willis to direct. Moore previously directing Max Payne, The Omen and Behind Enemy Lines. Skip Woods wrote the screenplay, he was behind the screenplays of Swordfish, Hitman, X-Men Origins: Wolverine and The A-Team.
Bruce Willis has stated that he wanted to expand and go "worldwide", saying that the Die Hard needed to expand in scope. The original film had John McClane "trapped in a building", in Die Harder he was "trapped in an airport", Die Hard With a Vengeance expanded the scope to New York City and Live Free or Die Hard expanded the threat to the United States. So as you might have guessed it, Willis says the fifth film would have to go further: "Well it's got to go worldwide."
I'm very excited for this, I just hope they push for an R18+ rating.
Related Tags