eXtreme Outer Vision's online PSU Calculator tool serves as a very useful one when wanting to ensure a given power supply is enough to meet the demands of all the specs crammed into a particular system. It assits in helping one determine not so much just how many Watts their exact system configuration needs, but even more importantly how much amperage is required to back said Wattage up.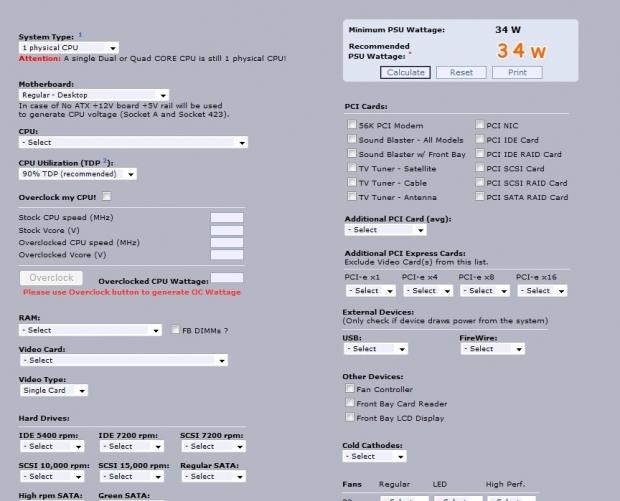 The service has just been updated with an easier, faster way to select your CPU and video card(s). The Lite version of the tool also now supports up to four video cards + a PPU (Physics Processing Unit). Furthermore, all the most recent video card models from both AMD and NVIDIA have been added to the list of selections along with new sockets including LGA 2011, AM3+ and FM1. With that, there are now a range of Intel Sandy Bridge-E processors, AMD Zambezi and latest server class Xeon and Opteron processors to choose from.
If you're in the market now, or in the near future for a quality PSU to power up your new rig, this tool should serve as a great guide in helping you make a wise decision about your purchase without under-cutting or going overboard.