Rockstar adamant that Red Dead Redemption not coming to PC anytime soon
Red Dead Redemption not coming to PC anytime soon.

Published Thu, Oct 6 2011 9:24 PM CDT
|
Updated Tue, Nov 3 2020 12:31 PM CST
Rockstar have confirmed that Red Dead Redemption won't be coming to the PC anytime soon. The hugely successful Western open-world game has been great on the console, but has been at a shoot-off with the PC with rumors of it hitting the PC for a while now shot down today. Rockstar have an interview with multiple gaming sites over the past few days for Max Payne 3 and had discussed L.A. Noire, MP3 and of course, Red Dead Redemption.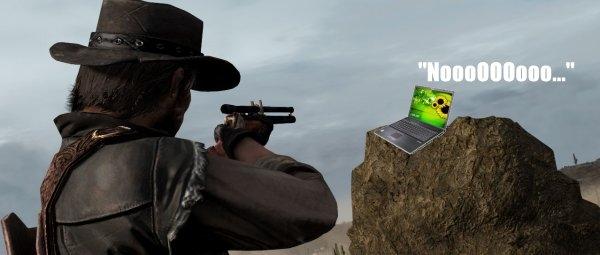 This is what Rockstar had to say:
We hope that with the announcement that L.A. Noire is coming to PC this fall, and the knowledge that our next big game Max Payne 3 will have a PC release (plus that we've released both Grand Theft Auto IV and the Episodes from Liberty City for PC), we can finally put to rest any misconceptions that we've 'abandoned the PC platform'. We do know that, yes, there is just one title absent from our PC release plans - that game of course being Red Dead Redemption, and of course we're well aware that some fans have been asking for it. All we can say is that whenever it is viable (technically, developmentally and business-wise) for us to release a game for PC (or any other particular platform) - we will and we usually do; unfortunately, that is just not the case 100% of the time for all platforms. To PC gamers, we hope that between the Grand Theft Auto titles, and the forthcoming L.A. Noire and Max Payne 3, you'll have plenty of great Rockstar action to enjoy.
I don't get why RDR won't hit PC, yet L.A. Noire will. More and more the PC is getting dirt kicked in its face, and this time, its not from the dirt from RDR. Boo.
Related Tags