Windows Phone owner? Xbox 360 owner? Well, your worlds about to collide in a way you never thought. Microsoft have shown a video where they've shown off the Xbox Companion App where you can Find, Learn more about and Control content from Xbox LIVE Marketplace on your Xbox 360. Xbox Companion gives you instant access to the Xbox LIVE Marketplace catalog of games, movies, music and TV shows.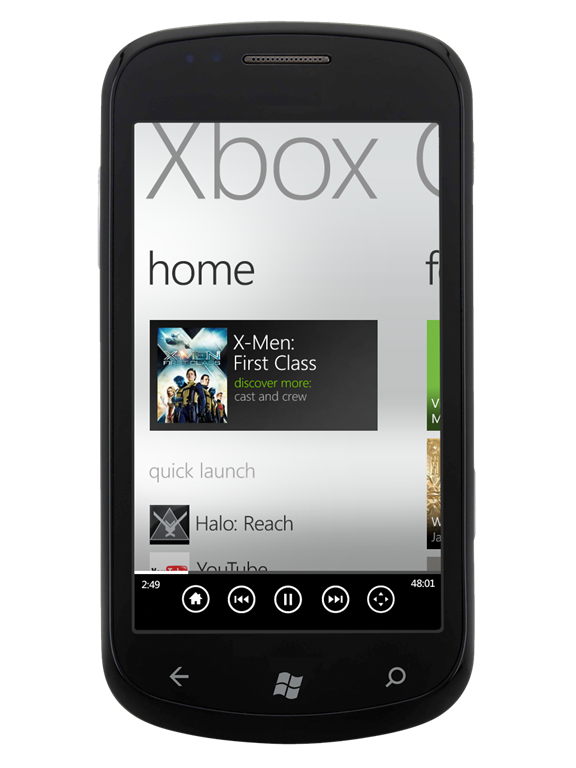 Learn more about what you're watching, listening to, or playing: once you've found an touched the movie tile, the Xbox companion app takes you to an info page which has all the related details about the movie you've selected. Once there, you can select an actor, once in the actors details, you can be taken to other movies starring that actor. From there, you can learn more about their other movies. Once the content is selected and the play button nis pressed, the Xbox Companion flips into "controller mode" and from here, you can navigate your Xbox, or control video playback. The controls are virtually instantaneous - reportedly as fast as using a controller or a TV remote.
The Xbox Companion will be a free download for Windows Phone customers, and should be available soon.