Uncharted 3 gets Subway sponsorship
Subway sponsor Uncharted 3, get into the multiplayer beta early by purchasing Uncharted 3 30oz drink.

Published Tue, Oct 4 2011 1:00 AM CDT
|
Updated Tue, Nov 3 2020 12:31 PM CST
Just days after I posted about Pepsi sponsoring Activision's upcoming Call of Duty: Modern Warfare 3, news pops up of Subway sponsoring the upcoming Naughty Dog title, Uncharted 3: Drake's Deception. The promotion is called "Taste for Adventure", with a promotion that's never been done anywhere else, ever according to Naughty Dog and Sony.
Beginning a few days ago, you can walk into any Subway restaurant and purchase one of the specially marked Uncharted 30 oz drinks, you'll receive a code that gives you access to the full competitive multiplayer experience throughout the month of October. Even Nathan Drake himself tells you, as shown in the video below:
The full multiplayer experience which began on October 1, will give you the chance to dive into the fun and get a head start on leveling up your profile while learning all of the new Uncharted 3 maps ahead of the full release on November 1. On top of the early access to the multiplayer beta, there are exclusive Subway-themed items hidden throughout the map which unlock additional content.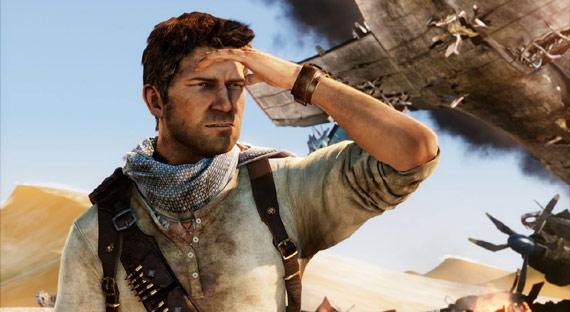 Really, Naughty Dog? I'll still be buying Uncharted 3 on the day of release, but Subway sponsorship? Wow.
Related Tags