Activision exploits Modern Warfare 3 by featuring Pepsi sponsorship, eat Dorito's and drink Mountain Dew to receive Double XP
Double XP for Modern Warfare 3, how to get it? Eat Dorito's and drink Mountain Dew.

Published Wed, Sep 28 2011 11:30 PM CDT
|
Updated Tue, Nov 3 2020 12:31 PM CST
I don't understand the point of this, and it crosses some very questionable lines for Activision, but to steal Battlefield 3's thunder; it requires thinking outside the square. Activision have teamed up with Pepsi and have announced a promotion called "Rank Up XP". What Rank Up XP offers is, whatever Pepsi products you buy, Mountain Dew and Doritos, players can redeem codes found in the packaging for Double XP time in Modern Warfare 3. A 20 oz gets you 15 minutes whilst a 12 pack gets you 45, and so on.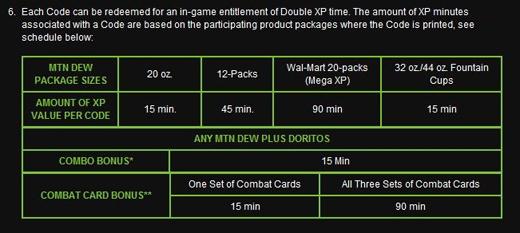 No, I'm not kidding around. The problem with this is, the XP in Call of Duty is a form of currency. Currency in the game buys you weapons, perks, attackments, killstreaks and so on. For a game that is already over-priced, a re-hash of the older titles, no new graphics engine or technologies built in, charging for the "Elite" service, on top of your monthly Xbox Live membership (PSN is free), this is just a step in the direction of overboard.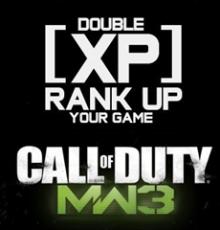 Activision are willing to exploit fans even [more] through this promotion. Considering that Activision sold $360,000,000 worth of copies in 24 hours of the last COD title... do they really need to cash in with this type of exploitation? What do you think?
Related Tags