Tim Sweeney, founder of Epic Games talks of the future of gaming tech
Epic Games founder, Tim Sweeney, talks about Unreal Engine 4 and the future of gaming.

Published Wed, Sep 28 2011 8:04 PM CDT
|
Updated Tue, Nov 3 2020 12:31 PM CST
Tim Sweeney; you might know this man as the founder of Epic Games and as the father of games such as Unreal, Gears of War and the mind behind the Unreal Engine. Unreal Engine 3 for example, powers a slew of todays AAA titles such as Gears of War, Batman: Arkham Asylum and Mass Effect. IGN interviewed Tim and asked him some interesting questions, one that perked my interested regarded the next-gen Unreal Engine 4, which Tim says is due sometime around 2014: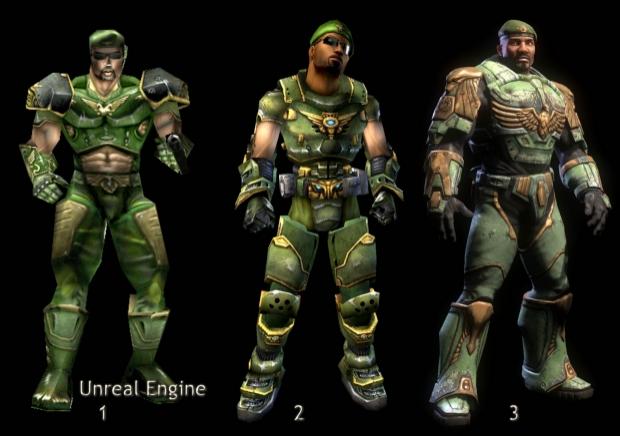 I spend about 60 percent of my time every day doing research work that's aimed at our next generation engine and the next generation of consoles. This is technology that won't see the light of day until probably around 2014, but focusing on that horizon enables me to do some really cool things that just aren't practical today, but soon will be. Some of our most productive work in the industry was on the first Unreal engine back in 1996, when I wrote a software vendor with a bunch of new features that hadn't been seen before. I feel like that's what I'm doing now on Unreal Engine 4 in exploring areas of the technology nobody else is really yet contemplating because they're still a few years away from practicality. But I see a huge amount of potential there and so it's very, very fun work.
IGN then asked him what the biggest challenge he sees in shifting from the current UE3 to UE4:
The big challenge that's going to be coming up in the next decade is scaling up to tons of CPU cores. The way we write software today in Unreal Engine 3 is to have one processor handle all the graphics and it's only a single CPU core with another processor that's dedicated to all gameplay that's running on another CPU core. The next challenge is going to be scaling up to tons of CPU cores. But once you have 20 cores, you can't easily say this one is going to be for animation and this one is going to be for details on the face of the character, because all these parameters change dynamically as different things come on screen and load as you shift from scene to scene. So the big challenge will be redesigning our engine and our workload so that we scale more of these different computer tasks between CPU cores seamlessly in real-time and dynamically so that you're always getting the maximum computing power out with the engine, regardless of what sort of work you're doing.
I think what we need mostly, is a unified way of doing the game engines and porting. Battlefield 3 has shown us that development on the best hardware (PC) can make the game look incredible and can pass down those incredible graphics and gameplay to the consoles. Instead of making it for the lowest common denominator (consoles) and trying to port it up to PC. Unreal Engine 4 should debut close or after the launch of next-gen consoles from Microsoft and Sony.
Related Tags