Gaming n3ws, Dead Space 3, Uncharted 3, Battlefield 3, see what I did there?
Gaming news, Battlefield 3 new TV spot, new Uncharted 3 footage and some news on Dead Space 3.

Published Mon, Sep 26 2011 11:30 PM CDT
|
Updated Tue, Nov 3 2020 12:31 PM CST
This is something I hope to continue on TweakTown, a gaming-related round up instead of multiple gaming-related bits of news. So please do comment and let me know if you like it. First up we have the big 3, all sequels, all third sequels. I hope you enjoyed my pun. First up we have a new full-length Battlefield 3 TV ad, which features not only never-before-seen gameplay footage, but Jay-Z with "99 Problems" as the track choice.
Next up we have Uncharted 3: Drake's Deception. What we have here is the first footage in the while of Drake's desert-based adventure. The footage is off-screen and can be annoying, but if you want to take a glimpse of some in-game footage, take a look. You might want to skip on past the 4:00 mark to hit the gameplay footage. Even as an off-screen video, Uncharted 3 looks unbelievably beautiful and it is the one console franchise I will buy on launch day. The footage shows off some new skills, with the Steel Fist ability allowing you (playing as Drake) to catch an enemy's gun in midair.
Also the ability to pull a pin on an opponent's grenade through a melee kill, this would also help with a group of enemies - some very cool additions in the third outing of Uncharted.
And finally, we have a juicy Dead Space 3 rumor. Dead Space 3 might ditch the dark, scary corridors for an icy wasteland inhabited by an all-new strain of monster. It's been reported that Dead Space 3 might take place on the planet Tu Volantis, which sports "white-out blizzard conditions" and might trade in the usual blackness of the previous Dead Space titles for a pure-white, new method of keeping the beasts hidden from view.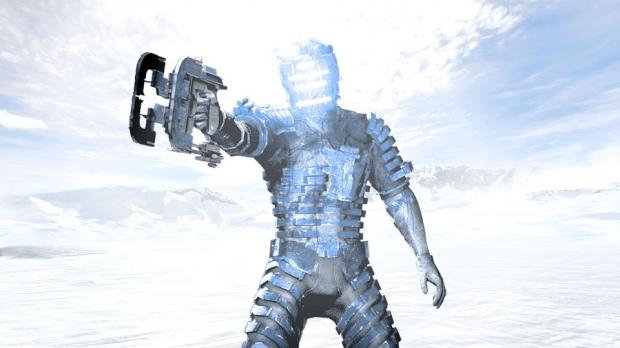 It would be a very nice direction for Dead Space, that's for sure.
Related Tags