iiNet's NBN prices to be as low as $50 per month
National Broadband Network pricing to be as low as $50 per month.

Published Mon, Sep 19 2011 9:12 PM CDT
|
Updated Tue, Nov 3 2020 12:31 PM CST
National Broadband Network access is said to be as low as $50 a month, according to iiNet, who have just revealed their NBN packages. iiNet have announced premium packages including speeds of 100Mbps with 1TB of data, costing just $100 a month. This is $90 less than Internode's premium service that was revealed earlier in the year. iiNet also announced a $49.95 plan that will include 40GB of data with speeds at 12Mbps.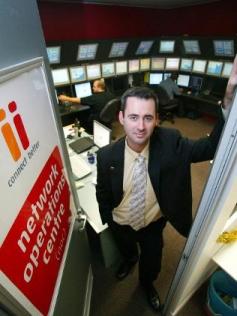 The 200GB plans will cost $59.95 and sport the same 12Mbps speed, with customers having the option of paying $5 extra a month to increase speeds to 25Mbps. 50Mbps will cost an additional $15 per month with 100Mbps costing an extra $20.
I currently have ADSL2+ with iiNet, 1TB and pay $99.95 (bundled with my phone, so ~$130 total), all I get is 3 - 4Mbps, so bring on the NBN, iiNet.
Related Tags