Vuzix Wrap 1200VR video eyewear, 3D, head-tracking and only $600, available now
Vuzix Wrap 1200VR: 720p display rocking on a headset with head-tracking.

Published Mon, Sep 19 2011 9:00 PM CDT
|
Updated Wed, Mar 10 2021 1:19 PM CST
Vuzix Wrap 1200VR video eyewear is now out, sporting a simulated 75-inch 3D display at ten feet away in up to 720P HD via its dual monitor setup. The VR bit comes from the included Wrap Tracker 6TC with compass, which enables head-tracking with three degrees of freedom. It also includes drift control which should maintain smooth visuals when you're tilting your head to look at the on-screen action.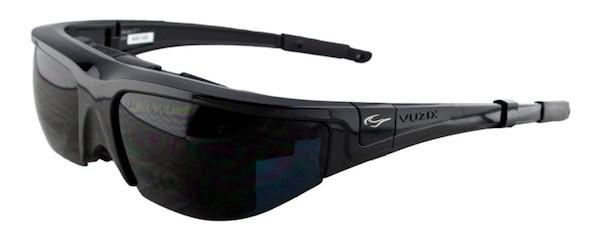 The unit is said to work with most Windows-based graphics cards and VGA connections, but if you want to get your VR on the Xbox 360 or PS3, you'll require some adapters. The unit is just $600, which shows that pricing is not actually too bad on these puppies.
Related Tags