Firefox for Honeycomb beta available
Firefox for Honeycomb now available, beta lovers rejoice.

Published Wed, Sep 14 2011 9:30 PM CDT
|
Updated Tue, Nov 3 2020 12:31 PM CST
A beta build for developers of Firefox for Honeycomb is available for you to try. With developer Lucas Rocha saying on a blog post:
It has now reached a functional state that is good enough for getting some early feedback. Keep in mind that this is very early stage work. There are lots of rough edges and design is continuously evolving.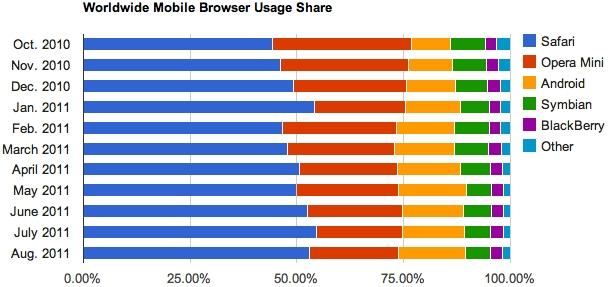 The design continues the keep the elements of the smaller-screen smartphone version, with tab switching that is accessed bu pulling out from the left side and other options that can be accessed by pulling from the right side. The bigger screen adds forward and backward navigation buttons, an address bar, and buttons for reloading and bookmarking. Firefox on smartphones is well underway, so Mozilla are now beginning to focus on Android-based tablets, in particular, Honeycomb.
Mozilla is banking on Android as a way to keep its browser relevant in the fast-growing mobile world. With MeeGo and Windows Mobile 6.5 riding into the sunset, Windows Phone 7 not having the necessary low-level access to permit Firefox to run, and the dominant mobile OS, Apple's iOS, only permits browsers that put a new interface on Apple's WebKit browser engine.
Related Tags