Microsoft Xbox 360 to gain Blu-ray support?!
Don't jump the gun though, would only be for movie playback...
Published Wed, Sep 14 2011 4:16 AM CDT
|
Updated Tue, Nov 3 2020 12:31 PM CST
This isn't the first time we've heard such rumours, but this time it does sound a little more convincing. It would appear the possibility of Microsoft's Xbox 360 gaining an add-on Blu-ray drive is stronger than ever with some leaked news about it showing up on the Official Xbox 360 Magazine in Italy. The news made it apparant that Microsoft has now committed to producing the unit.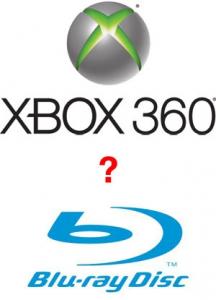 However, whether it's released to market or not, it's not as big of a deal as one might be quick to think, with the drive said to be confined only to Blu-ray movie playback and not used as a means for additional game storage. In any case, it can be argued that if there is any truth to this, it is nonetheless somewhat late to the party now with Xbox 360 heading towards the end of its cycle and Blu-ray players being so cheap these days. At the least, it would have to be rather aggressively priced to warrant Microsofts efforts in rolling it out.
More details on said rumour at the source.
Related Tags