Windows 8 - looking very, very good. Want to try it out? Sure, it's available for download!
Windows 8 - sounds amazing, developer preview is out to try.

Published Tue, Sep 13 2011 11:00 PM CDT
|
Updated Tue, Nov 3 2020 12:31 PM CST
Microsoft's BUILD conference in Seattle is well underway and every tech site in the world has been throwing news up like there's no tomorrow, so instead of rewording the news, I'll provide some links and some thoughts on Windows 8. Windows 8 has not only myself excited, but most of the tech-related community. It seems like an utter overhaul of the Windows UI as we know it, with a smash-up of the Windows Phone tile-based UI and something new.
"Something new" is what seems like a million new ideas and features built-in to Windows 8. The major changes are [of course] the UI, but Windows 8 brings performance increases, a new lock screen, an entirely new home screen, a new task manager, cloud-syncing and so many others things it's hard to tell you a handful. Instead of this, check out a bunch of screenshots, videos and links to preview thoughts below.
If you want to try it out, download the developer preview here.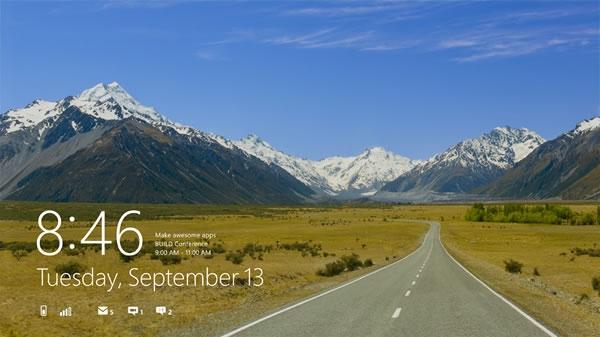 Here are some highlights from the keynote, there's a lot of them!
- Windows will now live between the Metro interface and the legacy Windows desktop. In the demo both interfaces appeared to co-exist and transition from and to each other just fine.
- Microsoft is hinting Windows 8 has a smaller memory footprint and requirements than Windows 7. In addition it's more power conscious and offers a new instant-on hibernation mode.
- The entire Windows 8 UI is hardware accelerated.
- A newly enhanced restore functionality will be able to reset your Windows install to factory out-of-the-box settings and state. Alternatively you can create a custom baseline state once you're done installing your essential apps.
- Windows 8 shall remain keyboard-friendly. For example, under the new Metro Start screen, you can start typing and that will automatically start a local search for an application or document.
- Windows 8 cold-boots and resumes way faster than its predecessors as seen in this video. This is the result of kernel-level optimizations and the use of a UEFI BIOS.
- IE10 lives in both Metro and desktop interfaces, it remains to be seen what other stock applications are treated the same way. In addition the new browser is multi-touched enabled and offers a chrome-less experience when using the Metro style.
- Security notifications have been made more subtle. Windows Defender has extended capabilities.
- The Task Manager has been reworked, can control startup programs and automatically suspends apps when they are idle.
- There are numerous new dialogs and settings that go from an extensive Metro UI-based control panel, new taskbar settings, multi-monitor options for handling programs and customizing looks (wallpaper, etc).
- BUILD conference attendees received a free Samsung Slate PC preloaded with the Windows 8 developer preview. The machine is almost identical to the Series 7 model that Samsung recently unveiled that shipped with Windows 7.
- Windows 8 will ship with DirectX 11. No mention about a newer version than that.
- There's no word about different editions of Windows 8, but it's expected that most devices will be based on the exact same OS: tablets, laptops, etc.
- The public Windows 8 roadmap begins with the dev preview, followed by a public beta, then RC, RTM and general availability.
- Final release "driven by quality and not a date."
- The Windows 8 developer preview will be made publicly available tonight at 8PM PT from dev.windows.com.
- The dev preview will come in 32-bit and 64-bit versions, no activation required. It will receive live updates from Microsoft, just like a retail version of Windows.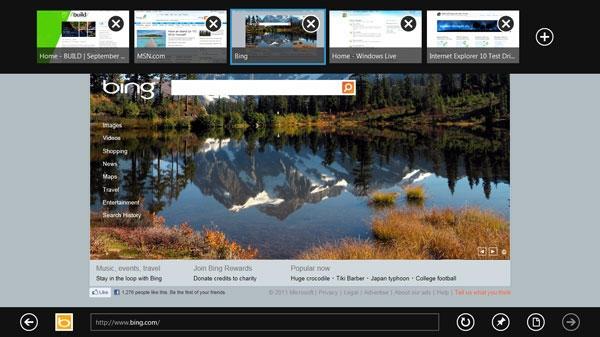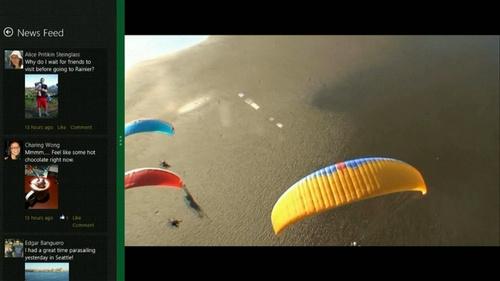 Related Tags