Monkey Island to receive a FPS reboot
Monkey Island to receive FPS reboot titled "M.O.N.K.E.Y." due 2012.

Published Tue, Sep 13 2011 10:00 PM CDT
|
Updated Tue, Nov 3 2020 12:31 PM CST
Monkey Island fans, are you ready? One of the most beloved PC games from the 1990s is set to receive a fresh slap of paint and go into the first-person mode as a reboot of the classic point and click adventure The Secret of Monkey Island. LucasGames chief modernisation officer (nice title...) Ian Koticiello said that "Time has moved on", which he elaborates: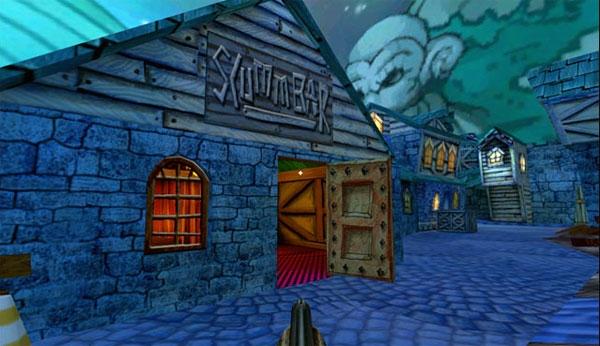 We're big fans of the original Monkey Island(TM), we're definitely paying as much homage to it as we can - bringing across the essence of the world, the core essence of what it is to be an inept wannabe pirate with a glock safe action pistol.
The reboot is titled "M.O.N.K.E.Y." and is not only annoying to type, but will be out in Q3 2012 and "takes that viewpoint from the original game and zooms into Jack Threepwood's head." M.O.N.K.E.Y. features visceral pirate and zombie-shooting action, a recharging Grog system and (of course) a multiplayer mode which enables gamers to take control over six beloved Monkey Island series characters in brutal deathmatch arenas.
Related Tags