AMD sets a world overclocking record with a Bulldozer at 8.429Ghz!
AMD Bulldozer at 8.429GHz - sets a world overclocking record!

Published Tue, Sep 13 2011 8:39 PM CDT
|
Updated Tue, Nov 3 2020 12:31 PM CST
AMD held a tech day for its upcoming Bulldozer architecture and while not much is allowed to be said, Anandtech have come out swinging with the overclocking potential of the Bulldozer chip. Most people wouldn't think it could hit these speeds, but just wait until you see what AMD can do. AMD used different overclocking experiments and had three different stations setup for people to look at.
The first one used a sub-$100 closed-loop water cooling solution from Antec in the form of the Khler series, on this solution the Bulldozer was able to reach 4.8GHz as seen below:
The next test used phase change cooling. With the phase change cooling system, AMD was able to push the 8-core FX CPU up to a decent 5.894GHz at 1.632V, with a video of this achievement below:
AMD didn't stop there, the next step was the insane use of liquid helium. AMD was able to achieve 8.429GHz using liquid helium and the results of this overclock were good enough to push AMD's FX processor into the Guiness Book of World Records for the highest frequency for a computer processor. Impressive, huh!
The only problem? We don't know how it performs at the various levels of overclocked speeds... that would've been nice to see. A 4-way Crossfire system with a Bulldozer chip pumping away at nearly 9GHz! Can't wait to see how these go when they hit the market.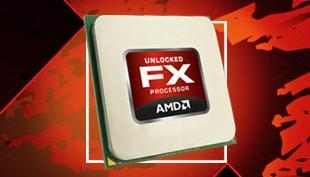 Related Tags