Microsoft is promising far speedier boot times with Windows 8
Rolling in a new "Fast Startup" feature with a hybrid-type Hibernation technique.
Published Sat, Sep 10 2011 4:24 AM CDT
|
Updated Tue, Nov 3 2020 12:31 PM CST
A new episode of Microsoft's "Building Windows 8" details significant efforts made to give considerable improvements in boot time with its next-gen consumer level OS. A new 'fast startup' mode being worked on combines elements of typical cold booting with resume from hibernate.

Where Windows 7 and earlier OS' shut down both the user sessions and kernel session, Windows 8 will hibernate the kernel session which will allow it to kick back into action much faster than usual. Microsoft promises that between 30 to 70% faster boot times will be seen using this method, depending on the system's hardware characteristics.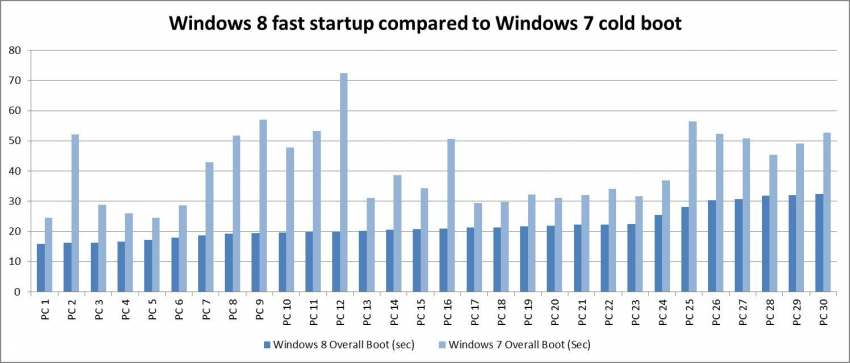 A newly added multi-phase resume capability will also be made use of by the fast startup mode, allowing it to use all cores in multi-core PCs in parallel sequence for the reading of the hiberfile and decompression of contents. There will be the option to bypass the fast startup mode and shut down in traditional, full fashion, but assuming this fast startup method works as well as Microsoft says and that we all seek faster everything in this day and age, there should be little to no reason not to use it.
Related Tags