The Nike Air Mag - the closest you'll get to the auto-lacing Back to the Future II shoes
Nike Air Mags, Back to the Future II shoes are here.

Published Fri, Sep 9 2011 12:53 AM CDT
|
Updated Tue, Nov 3 2020 12:31 PM CST
Nike have unleashed their Air Mags and wow, they look amazeballs. The upper of the shoe is made of reinforced mesh, the outer sole is lined with LED panels that will light up like futuristic shoes should. The Air Mag is rechargeable and will stay lit for 5 hours - just enough time for the dancefloor in case you're the type of guy who likes shuf, shuf, shufflin'. These shoes are the closest replica to the shoes Marty McFly wore sans the auto-lacing tech.
The shoes aren't just pretty, the proceeds of sale go to the Michael J. Fox Foundation in the hopes of finding a cure for Parkinson's disease. Only 1500 pairs will be made and there are auctions for the Air Mags on eBay with the auction starting at 11:30 EST at nikemag.eBay.com.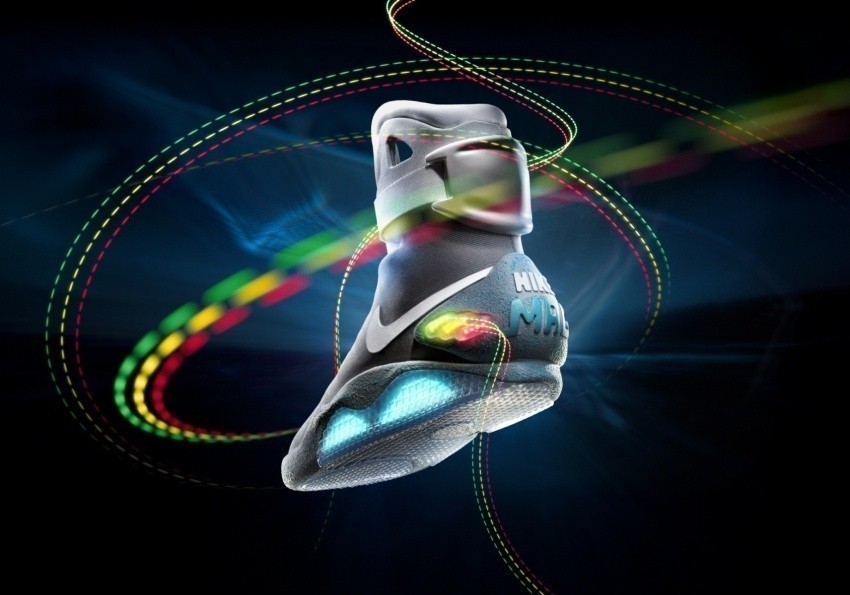 Related Tags