MSI rolling out its "Dust Removal" tech for video cards hereon
Another simple, yet brilliant idea to help MSI VGA stand out.
Published Sep 6, 2011 10:44 AM CDT
|
Updated Tue, Nov 3 2020 12:31 PM CST
0 minutes & 51 seconds read time
Here's an innovative, yet simply executed piece of tech MSI has come up with for future graphics cards. Word has come out that MSI has been testing a new feature it's looking to help make its already kickass lineup of non-reference graphics cards stand out even more.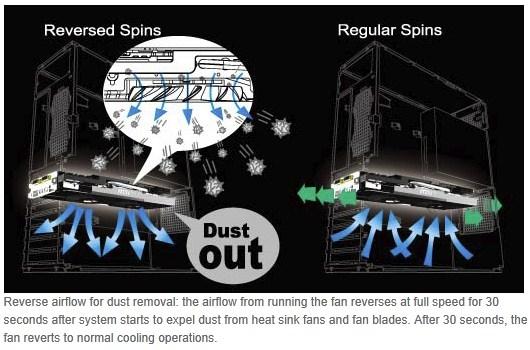 MSI calls it "Dust Removal Technology", which is obviously to help rid your card of a negative scenario that affects every card sooner or later - dust buildup, translating to heat buildup. MSI say that enough dust buildup can eventuate to a rise in temperatures by as much as 15c, and from personal experience I can say that's not an exaggeration. Their new founded technology is quite simple in principle really.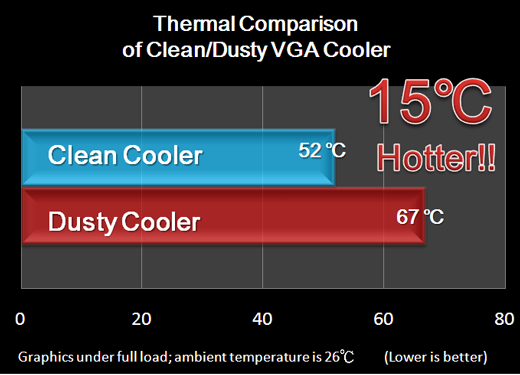 The way it works is by simply running the fans in an opposite rotation at 100% speed for the first 30 seconds of system startup. This would result in air being drawn from the heatsink itself and pushed back out through the intakes of the cooler. While it certainly wouldn't remove every single bit of dust from the heatsink, MSI say it does work to significantly reduce dust accumulation in those tough to clean areas.
MSI is apparently looking to include its "Dust Removal Technology" feature on all new and upcoming graphics cards.
Related Tags