While the wraps are still tightly sealed on the iPhone 5's complete official specs, many reports floating about combine to give a fair idea of what's on the cards with Apple's 5th gen smartphone.
There's still quite a bit of umm'ing and ahh'ing going on, but the folks over at Tech-Reviews help and draw a conclusion as to the most probable specs of the phone, basing their thoughts on the many reports and tid bits of info that have leaked in recent months.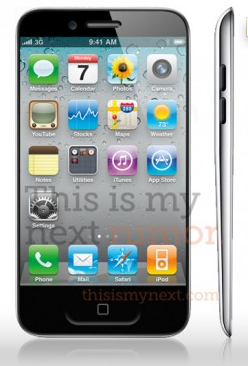 As suspected for quite a while now, they believe the phone will use the new A5 dual-core CPU found in the iPad 2, a 3.7-inch display (but are hoping for a 4-inch using the latest Quantum Dot LED Technology), an 8MP camera, possibility (but not a probability) of 4G LTE support and NFC (Near field communication) Payment, a vaguely heard of, super convenient payment technology that simply requires the phone be waved in front of the counter in stores. They also acknolwedge reports that indicate Apple might be partnering with Paypal for NFC.
Of course, none of the above is confirmed and we're still waiting to get some real concrete info. But as the days tick on closer to launch, we'll no doubt start to see some more solid details emerge in advance.