Deus Ex: Human Revolution gets a mod by "gibbed", removes splash screens and more
Deus Ex: Human Revolution mod available, removes splash screens.

Published Tue, Sep 6 2011 1:00 AM CDT
|
Updated Wed, Mar 10 2021 1:19 PM CST
I'm sure all you Deus Ex: Human Revolution players (including me) hate the splash screens before the game loads up... Scaleform, Dolby Digital, AMD, but there's no way of disabling these screens from within the game. A modder who has done mods similar to the DX:HR one is responsible and it lets you mess with a bunch of settings. Here's what it can do: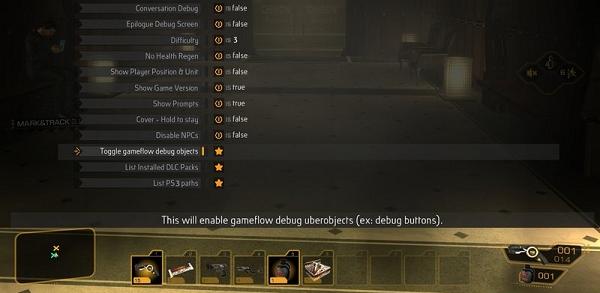 Instantly spawn any items, like weapons, ammo, weapon mods, and consumables,
Instantly unlock any augmentations,
Disable auto health regeneration,
Auto-hack any terminal,
Infinite energy,
Infinite health,
Turn off all NPCs,
Hide the HUD,
Disable intro (this stops all the logos loading, you just see a quick wall of text, and then straight to the main menu).
And loads, loads, more.
Nifty, huh? I'll be grabbing this one and testing it out shortly! But I do love the splash screens, only because of the music... the music is so awesome.
Related Tags