GALAXY Tab 7.7 yanked from IFA, Apple lawsuit strikes again
Apple lawsuit makes Samsung pull GALAXY Tab 7.7 from IFA.

Published Sun, Sep 4 2011 9:00 PM CDT
|
Updated Tue, Nov 3 2020 12:31 PM CST
It was only a few days ago that I posted about the upcoming GALAXY Tab 7.7 that was shown off alongside the GALAXY Note smartphone at IFA. A Dusseldorf-based court has granted Apple's request to add the Samsung GALAXY Tab 7.7 to the list of banned Samsung devices in Germany. The result? Samsung is forbidden from selling or marketing the GALAXY Tab 7.7 in Germany. Samsung spokesman James Chung said to Bloomberg, "Samsung respects the court's decision," and he went on to add that Apple's actions in this matter "severely limits consumer choice in Germany."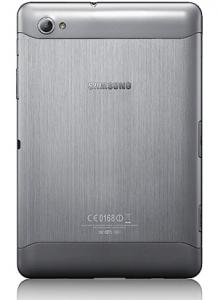 Apple needs to drop the sh*t, seriously. I'm sure most people would agree. Why don't they release new products, instead of suing anyone that releases something that even remotely resembles their iPad. They know their sales will go down eventually because of their lack of innovation and lack of products within the iPad range. Whereas Samsung have multiple sizes, multiple prices within those sizes, and are constantly releasing new products.
Grow up, Apple.
Related Tags